Sophie's Member Story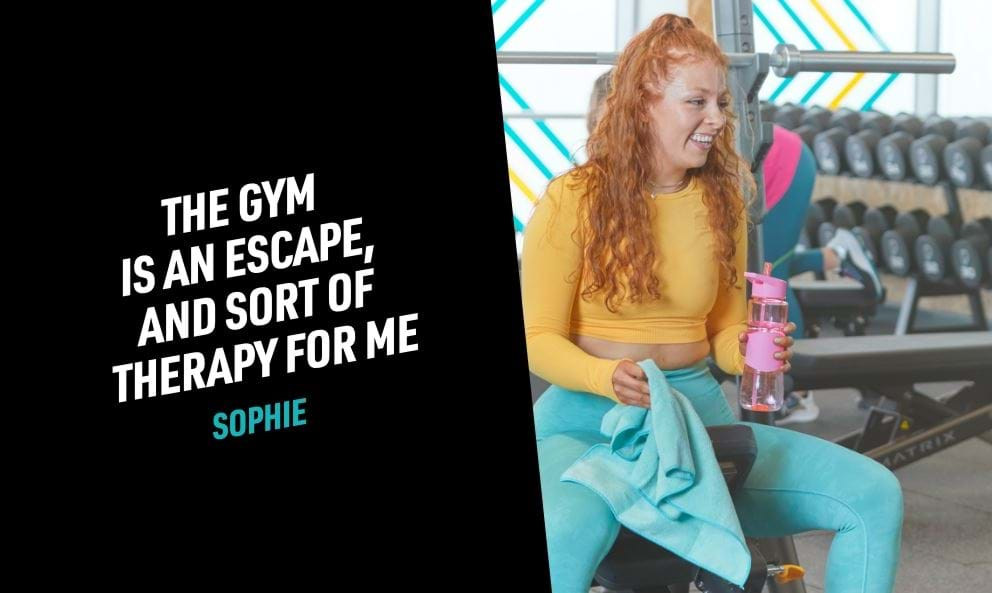 Joining the gym helped Sophie to lose weight, gain confidence, and learn to appreciate her body. Two years on, she credits the gym for keeping herself both physically and mentally fit. Read her story here.
Hey! I'm Sophie, I'm 20 years old and I'm a student studying Fashion Marketing.
I have always been involved in sports and danced since I was young, but always struggled with my weight and body image and being a 'bigger' girl when I was in school. I found it difficult to find someone to relate to.
The gym has definitely helped with my confidence and to come more out of my shell. It's made me realise it's ok to be 'curvy' and accept myself - the gym has taught me that no one person looks the same.

I always wanted to join a gym throughout my teenage years, so as soon as I turned 18 and was able to pay for a gym membership myself, I signed up as soon as possible!
Initially I was very anxious to join the gym as I had never stepped foot in one before and didn't really know what I was doing or what technique or exercises were correct. I was very worried about being judged if I did anything wrong or because I felt like I didn't fit in straight away. But, on my first gym session I was shown round by a personal trainer who showed me how to work the machines and the correct technique on a few exercises and after this I felt more at ease.
Throughout my first few months I did a mix of cardio and weight training which is where I noticed some weight loss and started to see progress. Ever since then I've been hooked on the gym, and it has now become part of my lifestyle.

I could never imagine my life without the gym!
Now being in my 3rd year of university, the gym has become a massive part of my life and daily routine. It's an hour away from revision or essay writing where I could be like "this is just for me".
I make sure to prioritise the gym because it really improves my mental health and helps with stress or any anxieties. The gym is an escape and a sort of therapy for me.
The lockdowns really interfered with my gym routine, and I found it hard to stay motivated. I did manage to keep active by going on walks and runs or doing low weight and resistance band workouts but none of this compared to the atmosphere and environment provided at a gym!
I rely on the change of scenery and being surrounded by like-minded people at the gym to help me focus and have a great workout. So, having to switch that up for my bedroom and back garden was a real struggle.
Now I am 2 years into my fitness journey, I have really recognised how important keeping fit and healthy both physically and mental really is. My personal struggle with mental health has really been improved by going to the gym.
The gym helps me to feel confident in myself, strong and healthy, I am at my happiest and I have a much healthier mindset.

Start your fitness journey
Getting started doesn't have to be hard! We've shared plenty of fitness advice for students here, or check out our Starting Out In The Gym Guides for plenty of tips and workout ideas tailored for beginners. 
PureGym has over 300 gyms nationwide - find your nearest gym and get started today.