Emma's Story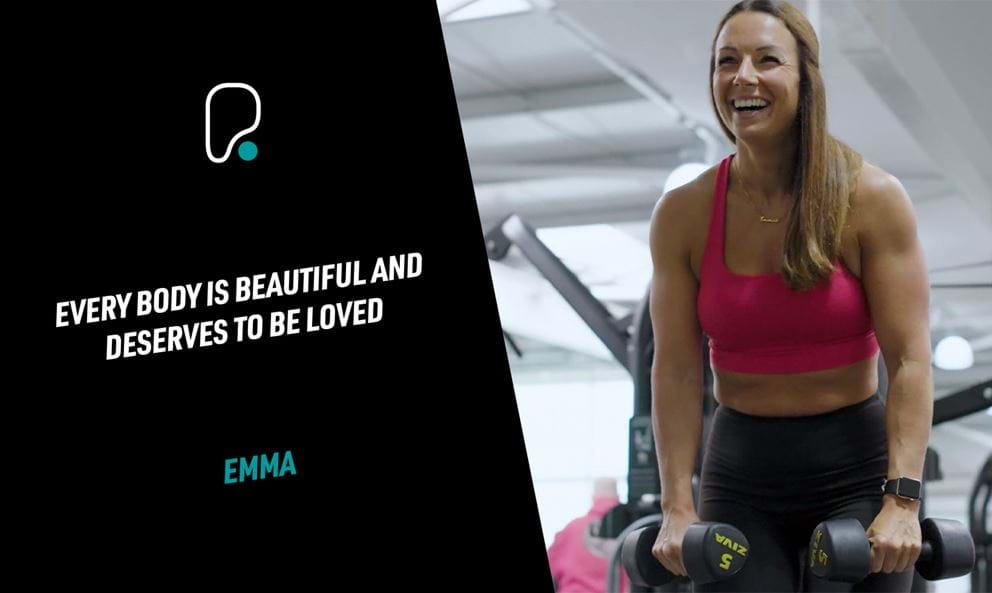 PureGym Hull member, Emma had always been conscious of her weight and the way it made her feel. After getting in contact with personal trainer, Jenessa, Emma has seen both physical and mental benefits and has made a lifestyle change that has left her happier and healthier. Read and watch her story below.
Hi, I'm Emma and I've been a member of PureGym Hull since it first opened!
Most of my adult life I've struggled with my weight, and I've always been conscious of the way it made me feel.
It was on a holiday in 2021 that it really got the better of me. Emotionally, I was in a really bad place - I felt horrible and just wanted to hide myself away. I didn't feel confident enough to wear bikinis, none of my clothes fit and I felt out of breath walking in the heat!
On returning from holiday, I decided that enough was enough!

I'd done many yo-yo diets over the years, and knew I needed to break that cycle and prioritise my health. I decided to get in touch with my PT, Jenessa, whose gym classes I had occasionally attended and followed on instagram for a while.
Before meeting Jenessa, I was a cardio bunny and mainly did HIIT workouts that I copied from social media, sticking to them for a few weeks before giving up.
Jenessa introduced me to consistent weight training, and it's been amazing to see my progress and how I'm becoming stronger.
Tracking my progress has been a big part of my journey, and I didn't realise how much progress I'd actually made until I looked back on where I used to be. Even some of my instagram followers have told me that I've inspired them which is so humbling and makes me feel really proud of myself.
Going to the gym has really improved my general fitness, plus I've gained muscle and lost nearly 3 stone! I'm stronger and the physical changes have meant that I've got more energy to run around with the kids and play games with them.
Aside from the physical benefits of training, I've also noticed the powerful change it has made to my mental health.
I had previously suffered with low mood and depression but now I feel much more confident and generally happier in myself!
My training experience wouldn't be the same without the PureGym community. I'm surrounded by like-minded individuals who help to inspire me and make me feel part of something great.
I've made friends with people through attending the gym and classes, we even arrange social get togethers and meet for coffee!
Having a personal trainer has really helped me and I'd recommend it to anyone who doesn't feel confident on the gym floor.
Jenessa is there to support and guide me, helping me to understand the long-term plans that are needed to reach my goals. Her advice has been invaluable and now I walk into the gym feeling confident knowing that my form is correct and that I'm following a plan that has been made with my goals in mind!

For anybody looking to start training consistently, I'd say just take the first step and don't keep putting it off as there's never a perfect time to start. 
Even now, I don't always feel confident in the gym, but you have to take baby steps and force yourself because it might be the start of something incredible.
I forced myself to go to a gym class one day which is how I met Jenessa and now look where I am – I wish I'd done it sooner!