Fruity Frozen Yoghurt Lollies Recipe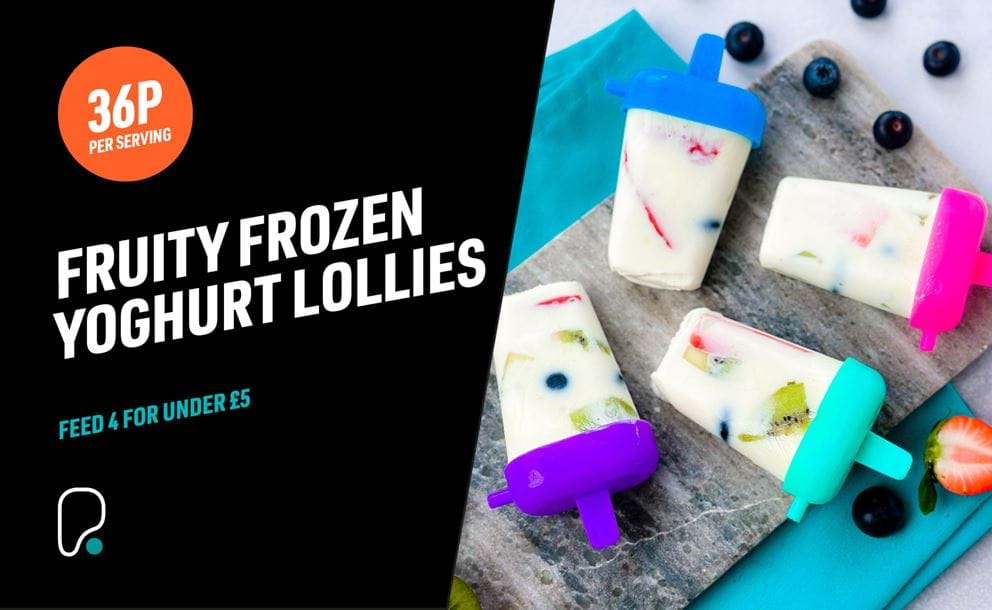 Cool down from the heat this summer with these healthy, homemade frozen yoghurt lollies.

Creamy and delicious, our frozen yoghurt lollies are loaded with strawberries, kiwi and blueberries and have less than 6g of sugar each.
Price per portion: 36p
Serves: 4
Prep time: 10 mins
Set Time: 3 hours in the freezer (minimum)

Ingredients:
125g full fat Greek yoghurt
1 tbsp vanilla protein powder
1 tsp maple syrup
50g blueberries
50g strawberries, sliced
50g kiwi, peeled and diced
Method:
Mix Greek yoghurt, protein powder and maple syrup until smooth.
Add 1 tsp of the yoghurt mixture to an ice lolly mould followed by a mixture of the fruit.
Tap the mould down to help the mixture reach the bottom of the casing and repeat until filled.
Place in the freezer for a minimum of 3 hours, preferably overnight.
When ready to eat, bring out the freezer and leave to thaw 5 minutes before serving.
Have our fruity frozen yoghurt lollies got your craving something sweet? Why not try our chocolate orange protein flapjacks or whip up our berry frozen yoghurt cups!