10 exciting years of PureGym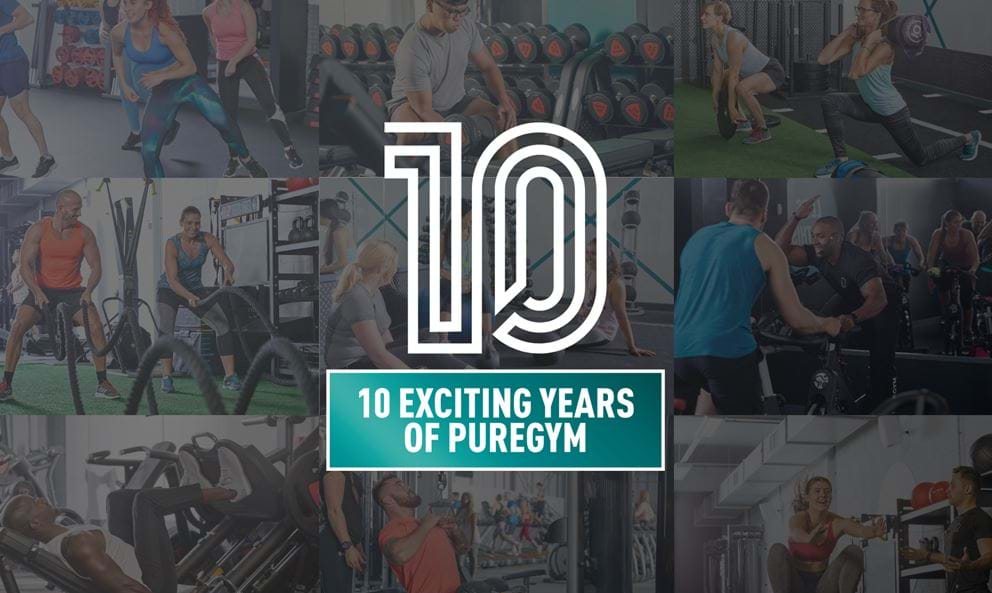 This year we celebrate our 10th anniversary!
To the members who've made us part of their fitness journey and our colleagues who work tirelessly to make our gyms a welcome space for everybody...
Thank you for being part of the PureGym story!
As we reach this exciting milestone, we celebrate our members and the PureGym community.
Behind every member is a story, and over the years we've seen quite a few incredible journeys. Read on to find out some of the amazing things our members have achieved over our 10 exciting years.
MEET VAL

I had no idea that when I first joined the gym, 2 years later I would hold World Powerlifting records for my age and weight with the Global Powerlifting Committee (GPC) at 61 years old! Strength training has given a purpose to my life and I feel very lucky to be able to do it and have a gym where I can go to and feel at home.

Val
Read Val's full story here.
MEET ANGEL

I've been in a wheel chair for nearly 8 years. I put on a couple of dress sizes, so I started training at PureGym with David, my personal trainer, because I wanted to lose weight. In a year I found that I was more capable than I first thought. I can now take all the weight on my arms and it feels as though I am standing. This made me remember how tall I actually was. Together me and David have achieved more than I thought was possible.

Angel
Read Angel's full story here.
MEET DAVE
"I'm a dad to 3 young children. I used to live in France where I was an avid snowboarder but since returning to the UK, I wanted to find something to replace snowboarding to keep me healthy and active whilst being a positive role model to my kids. The gym was the perfect replacement for me. Going to the gym early in the morning while my kids are asleep gives me energy and I am much happier.

Dave
Read Dave's full story here.
MEET HILARY

After experiencing heart palpitations, I decided to take action to change my lifestyle. I worked on improving my nutrition and then when my weight loss slowed down, my next step was to exercise in the gym. I joined PureGym and hired a personal trainer to help me. Having a personal trainer has really help with my confidence by knowing what to do in the gym. Working out help give me routine and discipline which has helped me in other areas of my life. I'm stronger than ever now!

Hilary
Read Hilary's full story here.
MEET CHARLIE

Hi I'm Charlie. When I joined PureGym it was my first time stepping into a gym. I was completely out of my comfort zone. Going to the gym and training with a personal trainer has changed my life. Before I joined the gym I didn't have any desire to go out the house and do any activities. I know fill my time with things I enjoy such as taekwondo, rock climbing and skiing. I've not only reached my goal weight but I've gained confidence and I'm so much happier. Today I'm feeling on top of the world

Charlie
Read Charlie's full story here.
MEET MATT
I'm a University student at Manchester Met. Working out at PureGym has helped improve my strength and athletic performance, which has enabled me to play top level rugby league. Getting a workout in at PureGym really helps to set me up for a productive day.

Matt
Read Matt's full story here.
Our members are what makes PureGym what it is – a friendly and supportive place where everybody is welcome, in a judgement free zone.
Here's to more years of health and happiness!