Ask A Coach: What Should I Wear To The Gym?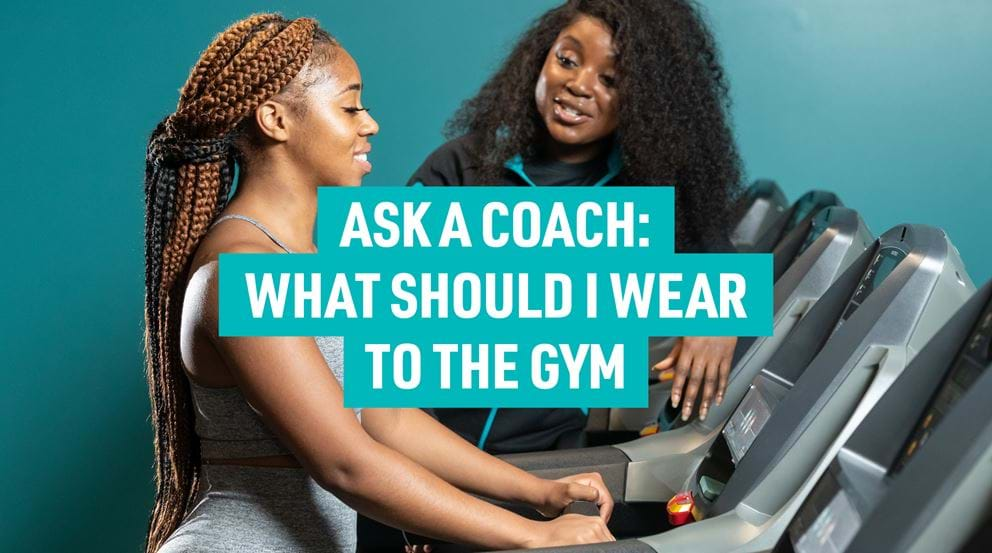 Joining the gym can be an exciting, but nerve-wracking, time. We want to help your gym experience go as smoothly as possible, so we are asking our PTs to answer some commonly asked questions from gym beginners.
In this blog, Personal Trainer and Assistant Gym Manager at PureGym Romford, Emma Vincent answers the question, "What Should I Wear To The Gym".
With so much sports and casual wear out there to choose from, it can be hard to know what to wear for different activities if you're new to working out. The information below should help you to choose a suitable and comfortable gym outfits for all occasions.
Trainers | Gym Clothes | Classes
What Shoes Should I Wear To The Gym?
Most people know that trainers are a safe option for the gym, but some are better than others depending on what activity you are doing.
If you spend your time at the gym running on the treadmill, go for a specialist running shoe as these offer a higher level of shock absorption. If you can get to a running shop, I recommend getting your gait analysed to choose a shoe that offers the right support for your feet. For other forms of cardio, any comfortable trainer should be fine!
If you are planning on lifting weights, go for a flat soled shoe like Converse or Vans as these provide more stability which will help with the exercise. There are also specialist weightlifting shoes which have a heel built in, which can helpful if you struggle with depth in lifts like squats due to limited ankle mobility.
Make sure to avoid open shoes like flip flops, crocs, and sliders, as these do not hold the feet and can come off while you're working out.
What Clothes Should I Wear To The Gym?
There's a good range of sportswear available to choose from which means everyone can find something they feel comfortable in.
Wearing layers can be helpful as you're likely to get warm while exercising. Consider a sports vest or top underneath a thin jumper, as this will allow you to add or remove layers as you warm up and cool down.
Both tight fitting and loose-fitting tops are suitable, just make sure they allow you to comfortably work through your full range of movement. Avoid clothes which restrict movement or get caught in your arms or around your body as they will cause discomfort and distract you.
On your bottom half, go for gym shorts or leggings made with materials like spandex or nylon rather than cotton. These are made from breathable material which pulls sweat away, so will help to keep you comfortable while exercising.
What Should I Wear To A Gym Class?
Most gym classes involve a lot of movement and can get very warm! Choose trainers which are comfortable and offer a good level of support for stepping, squatting, and jumping, and socks that won't rub!
Activewear shorts or three-quarter leggings with a vest or t-shirt are great options to help keep you cool while working out in a class. Again, make sure to choose items which allow for a good range of movement – when trying them on, test them in a squat, lunge, and jumping jack to get an idea of whether you will be able to move freely or not.
If you need help starting out your journey at PureGym, make sure to book a free induction in the PureGym app – one of our PTs will use this to show you around the gym and answer any questions you have. Not a member yet? Find your nearest gym here.