7 Cheap and Easy Recipes for Students!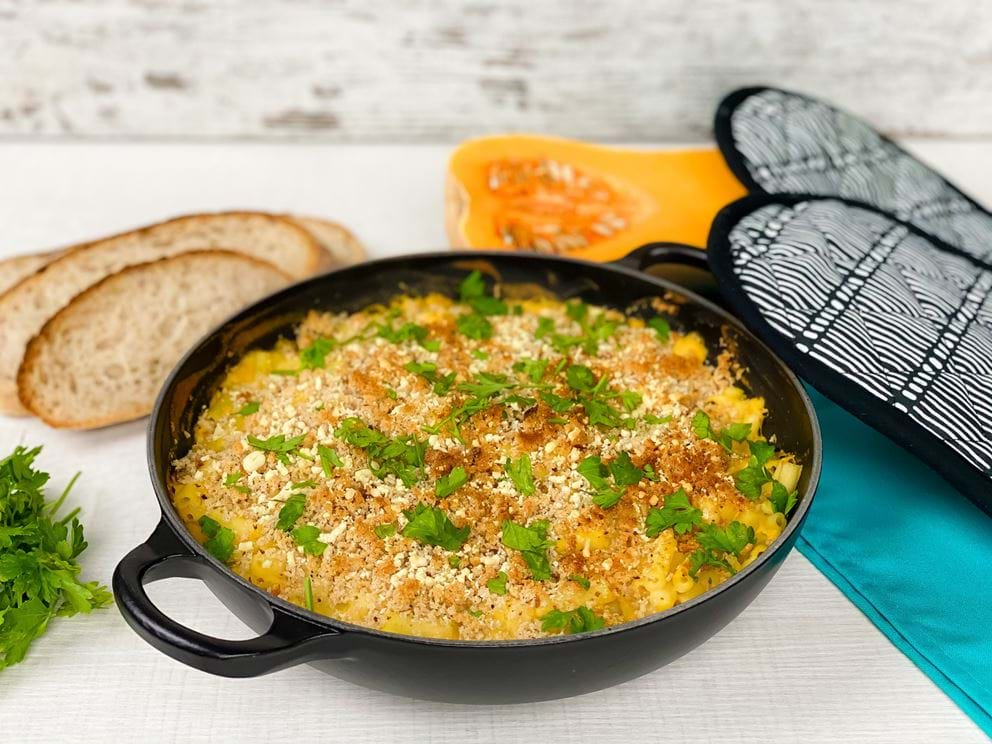 Calling all students! Heading off to university this year? We want to show you how you can eat healthy meals on a budget.
There's no need to reach for the ready meals just yet, we've got 6 mouth-watering recipes for students that won't break the bank, are perfect for novice cooks, but still taste incredible!
One-pan chicken and veggie bake
Save time and money with this quick and easy traybake recipe at only 94p per serving. It's packed with 29g of protein and is ideal for meal prep so you can have healthy university lunches on the go. Plus, one pan equals less washing up! We think that's a win, win.

Yoghurt Parfait and Homemade Granola
Try out our healthy and nutritious parfait - creamy greek yoghurt with raspberries and blackberries, paired with delicious homemade granola. Only 252 kcals per portion, with 11g protein and 8g fat.
We've also made this recipe with student budgets in mind. At only 86p per portion, it's only a fraction of the cost of your favourite pre-made parfaits – and lower sugar too!

This easy pasta recipe is a super simple but great dish to cook for your new flatmates or meal prep for the week ahead. It's packed with 36g of protein and costs only £1.10 per serving to whip up.

Chocolate Orange Protein Flapjack
Our Chocolate Orange Protein Flapjacks are the perfect homemade high protein snack. At only 56p per flapjack, they're great for a post-workout protein pick-me-up with 23g of protein, 21g of carbohydrates and only 10g of fat.
They're also ideal for a busy week at university – the only problem is where to hide them from your flatmates. Trust us, they taste too good to share!

A high protein breakfast is a great way to set you up for a busy day at university, so give our cheap shakshuka recipe a try for only 87p per serving. Shakshuka is not only healthy and nutritious but a cost-effective way to reduce your food waste too. High protein meals also improve satiety and the rate of muscle protein synthesis, which is a big yes if you're exercising hard in the gym.
This is a really easy meal to make too - just grab some tomatoes, whatever extra vegetables you have in the fridge and get creative!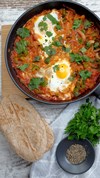 Butternut squash mac and cheese
Give your mac and cheese a makeover with this healthy and nutritious twist on the classic cheesy comfort dish for only £1.25 per serving. Great for meal prep or bulk batching for the freezer, it's got only 375 calories per serving and is a simple but tasty way to get more vegetables into your diet!

Low Carb Carrot Cake Protein Muffins
Got a bit of a sweet tooth? Try these healthy low carb muffins to satisfy your sweet cravings while at university. Packed with protein, fibre and micronutrients such as Vitamin A, and with only 132 kcals per muffin, they are perfect for a mid-morning snack or even a breakfast on the go.
Plus, they're super cheap, costing only 44p per muffin to make!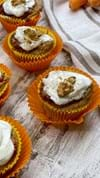 We post new recipes every week onto our blog so there are always lots of healthy and cheap meal ideas you can chose from!