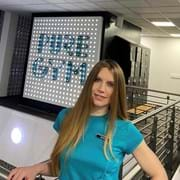 Sheila Bertram
Hi, I'm Sheila!
Fitness and health has been my passion for a long time now. Having struggled with my own fitness in the past I know how challenging and daunting going to the gym can be.  I was exercising and using machines without really knowing what I was doing and after a while I noticed that I was not seeing the results I was hoping for. This made me feel like giving up as I lacked the motivation to continue.
However, after eventually hitting my ideal weight by following my own exercise and eating regime, (this was after much learning and research.) I realised what my dream job would be. I decided then and there to become a Personal Trainer so that I could help others reach their own goals.
As a PT I will be offering you motivation, encouragement and support. I will work alongside you and educate you. Your sessions will be challenging, creative yet achievable.
I aim to deliver fun training sessions, which will focus on specific training methods depending on your goals. I will get you the results you need and help you to focus on becoming the new you. I'm an excellent listener and very understanding. We will work together to solve any issues you may have and get your body and mind to where you wish to be.
So if your goal is to increase energy and fitness levels, lose weight, build stamina, Improve flexibility, gain muscle or whatever it may be. I'm here to help you get there in a reasonable time frame.

If you're ready to take that first step or you just need some encouragement or motivation then drop me a message today or stop me for advice on the gym floor!
Contact me today for a FREE consultation
Specialist Areas
Bespoke plan
Body confidence
Body fat reduction
Muscle tone and development
Nutritional guidance
Persistent motivation
Weight loss
Qualifications
Level 2 Gym Instructor
Level 3 Personal Trainer
Kettlebell Instructor
Studio cycling
Circuit training
Metafit instructor