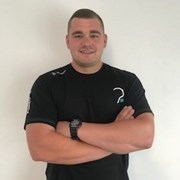 Reece Cafferkey
I always used to jump in and out of the gym scene, a very unhealthy life style
 it wasn't until I needed to spend the night in hospital due to my lifestyle that I knew I needed to make a change.
For me this was my flip the switch moment and how I discovered my passion for fitness.
By progressing through my own fitness journey and becoming a healthier, stronger and better me.
 I now want to help others achieve this helping people become the best version they can be.
Overcoming life's obstacles and gaining confidence they didn't realise they even had
If I can help come and speak to me!!
 don't waste time  lets get started today
Specialist Areas
Bespoke plan
Body confidence
Body fat reduction
Functional specialist
Muscle tone and development
Strength and conditioning
Weight loss
Qualifications
LEVEL 3 PERSONAL TRAINER
FIRST AID
LEVEL 2 GYM INSTRUCTOR