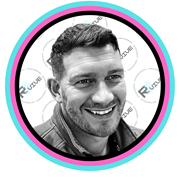 Nathan Jefferies
YOUR REVIVAL STARTS HERE
Why choose Revive…
I believe that everybody deserves to Revive their confidence, happiness, energy & motivation when the pressure and stresses of life wear you down.

If you're the type of person that likes to have a clear actionable plan to guarantee you succeed then we have the system for you. Revive Coaching challenges the status quo by bringing you all the tools you need to succeed while teaching you how to become self sufficient and maintain your confidence and results for the rest of your life. 
You've probably tried before and failed, given up too quickly or perhaps you simply feel lost and in need of professional guidance to help you achieve your goals.
If you're reading my profile, then you are one step closer to achieving your dream body and a bulletproof mindset. There's a good chance you're now ready to stop making excuses, leave the junk food and comfort eating for good and hire me as your coach to change your life and body forever!
My clients make the biggest impact on their health and fitness withing the first 8 weeks of coaching with most shedding between 20-25lbs of fat and building positive new habits to stay on track forever!
Over the last 12 years I've helped 1000s of Men & Women shed unsightly body fat, tighten up their waistlines, pack on rock hard muscle and take back their confidence. No matter how 'out of shape' you are right now or how guilty you feel you can stop now!
In 8 weeks time you could be a new more positive person with their dream body and a zest for life or you could be in the same place wishing you could make a change. The choice is yours…
Specialist Areas
Body confidence
Body fat reduction
Injury prevention and rehabilitation
Muscle tone and development
Nutritional guidance
Persistent motivation
Postural correction
Sport specific training
Strength and conditioning
Weight loss
Qualifications
Level 4 Strength & Conditioning Coach
Level 4 Advanced Nutrition and Weight Management
British Olympic Weightlifting 
Level 3 Personal Trainer
Level 2 Fitness Instructor
Kettle Bell Certificated
Gym Based Boxing Certificated