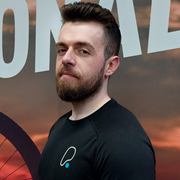 Matt Talbot
Hi, my name is Matt,
A bit about me
Young, 15 stone, low confidence in myself and my body which affected me in a negative way. Decides one day to something about it. The gym was an entirely new environment and felt massively overwhelming and I had no clue how to do anything at all. 
Overtime it  started to become much easier and I was focusing on thing that mattered the most.
Now fitness is everything to me and I am in a position to help other people to do the same. 
How I can help you?
I offer One to One coaching, where you will be educated on form, exercise and nutrition. You'll have full support, gain all the tools and habits you need from the very start and supported through out even when you are not with me.
So if you feel like we are the right fit and I can help you to achieve your goals and become the best version of yourself then get in touch today !!!!
Specialist Areas
Body confidence
Nutritional guidance
Weight loss
Qualifications
Level 2 Fitness Instructor 
Level 3 Personal Trainer