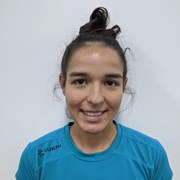 Lucie Barker
My fitness journey started 5 years ago, being apart of the local dance and gymnastics clubs, safe to say I like to move.
I've made my passion my career and want to bring joy to movement, as a coach, I love to see the smiles and successes my client get from hitting their target, reaching their goals and smashing out their best.
I'm looking for someone who is interested in weights, may not have used them before, looking to help change their image and lifestyle, I specialise in fat loss and muscle building and want to work with some who is just as passionate and driven as i am, if you feel that's you, lets get together.
Let's work together to tone up, build that confidence and lead healthier lives that everyone can see.
#Hardworkpaysoff
Specialist Areas
Bespoke plan
Body confidence
Body fat reduction
Muscle tone and development
Nutritional guidance
Persistent motivation
Weight loss
Qualifications
Level 2 Fitness Coach
level 3 Personal Trainer