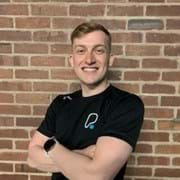 Lennox Suckley
I am a fun-loving, spinning nut, trainee jump rope whizz.
My primary focus is giving my clients the tools to feel accomplished and fulfilled within any health and wellness environment as well as helping them build the confidence to face life head on. I have found that if this is our main goal, all the weight loss, fat loss and body confidence goals happen naturally without any strict regimes and/or FAD diets. Being an ex-professional performer I understand the pressures of body images in society.
If you want a completely personalised service with the focus being 100% about what you want and need with a friendly face and encouraging attitude, drop me a message. We can arrange a free consultation and taster session OR if you see me on the floor, come say hi, I'd love to meet you.
Specialist Areas
Muscle tone and development
Nutritional guidance
Persistent motivation
Qualifications
Certified Level 4 - Nutritionist
Certified Level 3 - Personal Training
Certified Level 2 - Gym Instructor