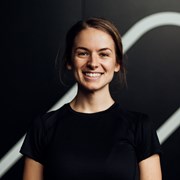 Josie Pearson
There are so many reasons why people join the gym and it can be really difficult to know where to turn if you're unsure of how to achieve the goals you came in for. Whether you want to lose weight, improve fitness, build muscle, increase your motivation or just be confident, I can help you in your journey regardless of where you are starting from.
I have enormous passion for helping people. I want my clients to enjoy the gym, eat good food and feel like they are in a routine which they can sustain over the long term, not the short. For over 5 years, I have worked with people ranging in ages from 17 to 65 with all kinds of different goals, which we have worked together to achieve.
Contact me to book a free consultation to discuss your goals, barriers and the options I have to offer.
*For more details and a full list of my qualifications, check out my website*
Mobile: 07887 371985
Email: josie@coachingwithjosie.co.uk
Instagram: @coachingwithjosie
Web: www.coachingwithjosie.co.uk
Specialist Areas
Body fat reduction
Muscle tone and development
Nutritional guidance
Qualifications
Level 3 Diploma in Exercise Referral by HFE
Level 1 Precision Nutrition by Precision Nutrition
Level 3 Ante and Post Natal Exercise by YMCAfit
ACA in Advanced Coaching by Phil Learney