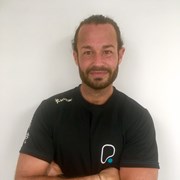 Ian Holmes
I have been working within the fitness industry for over a decade. Predicting fitness trends can be hard but to get ahead of the game I focus a lot of my time participating in a wide range of courses and classes including gymnastics, bootcamps, Olympic lifting, crossfit, and HIIT.
I continue to work with a wide range of clients from the avid gym goer to celebrities, CEOs and elite athletes helping them achieve their goals and transform their bodies.
Exercise to stay fit and strong, not 'skinny'. Eat to nourish your body and always ignore the doubters and unhealthy examples that were once feeding you.
You are worth more than you realise. I believe the combination of my education and experience ensures a high-quality tailor-designed programme that teaches, motivates and corrects technique to maximise results. Based on feedback from my clients I constantly vary my function movement programmes and keep the strength cycles ridged.
Follow me on Instagram @ianholmespt to see what new equipment I will be bringing to PureGym.
Specialist Areas
Bespoke plan
Body fat reduction
Injury prevention and rehabilitation
Nutritional guidance
Sport specific training
Strength and conditioning
Qualifications
Bsc Hons Sports Rehabilitation and Injury Prevention
Strength and Conditioning coach
ACSM Certified Personal Training coach (CPT)