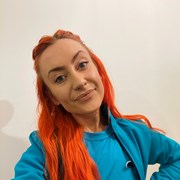 Hollie Murray
Hi I'm Hollie!
My specialties lie in strength training, sports injuries, body confidence and mental health. I want to help you see that the gym and fitness industry does not have to be intimidating and overwhelming, we are all welcome!
I have overcome exercise addiction, overtraining, struggled with nutrition and body image and I want to help you step away from diet culture, find balance, and exercise more than just aesthetic goals. I want to help you feel your most powerful and strongest self!
My passion and interest for injuries came not long after fitness. I have a BSC Hons Degree in Sport and Exercise Therapy. I love how rehabilitation and exercise combine and can be used to heal the body.
Whether you want to start your fitness journey, get stronger, find more balance, grow your body confidence or improve your mental health. I've got you!
Specialist Areas
Body confidence
Injury prevention and rehabilitation
Muscle tone and development
Qualifications
Level 2 Fitness Instructor
Level 3 Personal Trainer 
Sport and exercise therapy BSc