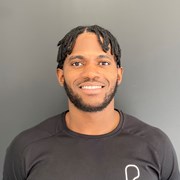 Craige Dwyer
Are you tired of going to the gym with no knowledge of what to do?
Are you paying for a gym membership without using it to its full potential?
Or just plain and simple tired of being inconsistent?
If any of the above applies to you, then let me help you on your journey. If adapting a healthier lifestyle was easy then everyone would do it, if going to the gym a few times was the answer then we will all be happy with our gym achievements. 
The truth is it can be tough but anything that's worth it having doesn't come easy, whatever your barrier is to exercise with a plan it can be done, if you're looking to start your fitness journey straight away, you can book in for an assessment session free of charge with me using my calendar below.
Specialist Areas
Strength and conditioning
Weight loss