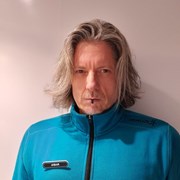 Andre Oliveira
I am not what happened to me. I am what I choose to become.
As a Personal Trainer, my dedication to fitness and sports makes me still believe that hard work always pays off, and the veracity of sacred principles such as No Pain, No Gain and lead by example.
My background of more than 10 years of tennis at top tournament level and 7 years of martial art kyokushin, give me the confidence and strength, to transform your life, by creating a new lifestyle.
Our problems don't define us. Each day we can start over and create a new 'YOU'.
The true power comes from the balance between our mind and body, in perfect symbiosis with our conscious and subconscious, achieved through the excellency of discipline in pursuit of our goal.
This is My Philosophy Of Life.
this is what made me who I am today.
This is what I live for.
Pain is Temporary.
GREATNESS LASTS FOREVER.
Specialist Areas
Body confidence
Muscle tone and development
Nutritional guidance
Strength and conditioning
Weight loss
Qualifications
Level 3 Personal Trainer
Principles of exercise, fitness and health level 2
Anatomy and Physiology for exercise level 2
Kyokushin karate tournament level
Tennis ITN 4