When is the Best Time of Day to Exercise?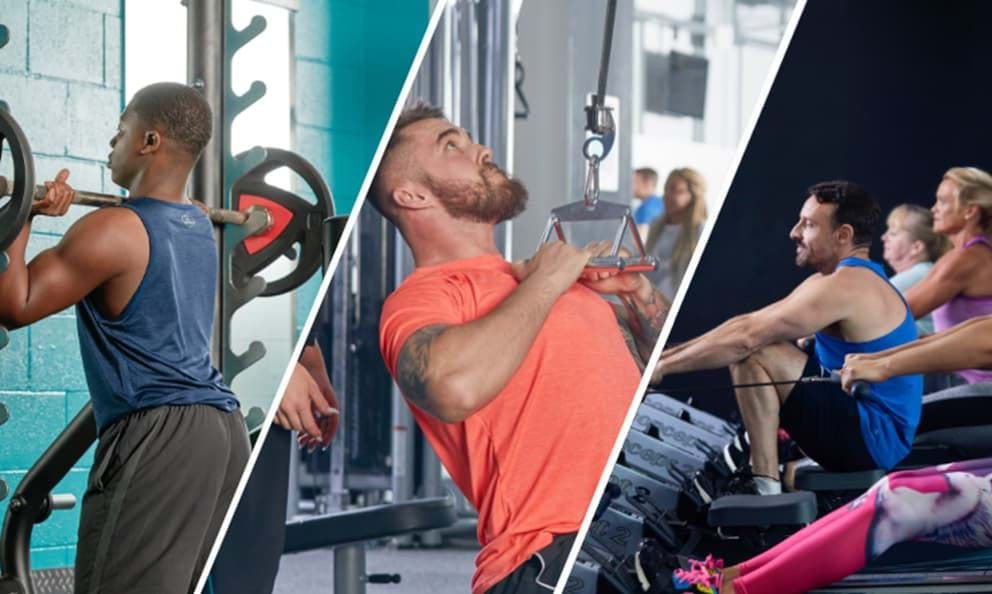 We believe that there's never a bad time to work out. That's why most of our gyms are usually open 24/7. Whether you're an early bird gym goer, lunchtime exerciser or prefer to train at night your body and mind will reap the rewards, but the exact health benefits to your overall wellness differ depending on what time of day you workout.
So, is it better to workout in the morning, afternoon or evening? Let's find out more...  
WHY IS IT GOOD TO WORKOUT IN THE MORNING
In general, most people have fewer commitments first thing in the morning. In other words, there are fewer excuses not to exercise. That makes mornings one of the easiest ways to sneak movement into your day. One top tip is to plan your workouts in your diary as we're more likely to stick to a schedule if it's in writing.
Early morning exercise helps boost your productivity for the rest of the day. Research suggests that working out improved mental sharpness, time management and overall work performance. So if you want to win the day, start as you mean to go on with some exercise. 
If you're looking to lose weight, working out first thing will help set you up for success as sunrise sessions can help regulate your metabolism and your body will continue to burn calories long after you stop exercising.
You might be getting up earlier to do them, but morning workouts will help you sleep better. Sleep.org reports that people who enjoyed a 7am treadmill session slept longer and deeper than those who worked out at other times of the day.
WHAT ARE THE BENEFITS OF  LUNCHTIME WORKOUTS

Our working lives dictate that most of us sit for the majority of the day but sitting for eight hours could increase the risk of premature death by up to 60%. So here's a great reason to turn your lunchtime into 'exercise time': a regular brisk 25-minute walk can add seven years to your life.  
Whether you prefer to workout on the gym floor or take a class, most gyms are generally less busy at lunchtime so you'll be more likely to use your favourite kit without queuing or guarantee a place in your favourite class.
Lunchtime workouts are one of the best ways to avoid the dreaded mid-afternoon slump. A study by researchers at the University of Birmingham found that a 30-minute lunchtime walk at least three times a week helps boost your mood and increase your ability to manage stress in the office.
Exercising at lunchtime means you'll have your evenings free for socialising or relaxing. Plus, if you're going out for drinks or a meal after work you won't feel so guilty treating yourself as you'll have earned it during your lunchtime session. 
WHAT ARE THE BENEFITS OF EVENING EXERCISE?

Studies suggest that our bodies perform at a higher intensity and for up to 20% longer later in the day as we're at our muscular and strength peaks. In other words, when you workout at night, consider the rest of your day your warm-up!
People are generally less chatty first thing in the morning and are often up against it for time at lunch. All of which makes night-time sessions the most sociable time to workout as we're generally more relaxed and in less of a rush. 
Our hormones fluctuate throughout the day but according to Heather Webb, a kinesiologist at Texas A&M University in Corpus Christi, the increased testosterone levels in the evenings mean we're more likely to tone up quicker if we exercise at night.
After a hard day at work, you might not feel up to hitting the gym but it's actually the ideal way to de-stress and unwind. The Anxiety and Depression Association of America reports that exercise produces feel-good endorphins that can reduce stress, decrease pain and improve sleep.
References
Flip the Switch: Proven Strategies to Fuel Your Metabolism and Burn Fat 24 Hours a Day; Robert K. Cooper
Wellbeing: The Five Essential Elements; Tom Rath and Jim Harter
Changes in work affect in response to lunchtime walking in previously physically inactive employees: A randomized trial; Thøgersen-Ntoumani C, Loughren EA, Kinnafick FE, Taylor IM, Duda JL, Fox KR.
Morning–evening differences in response to exhaustive severe-intensity exercise; David W. Hill