How to sneak movement into your life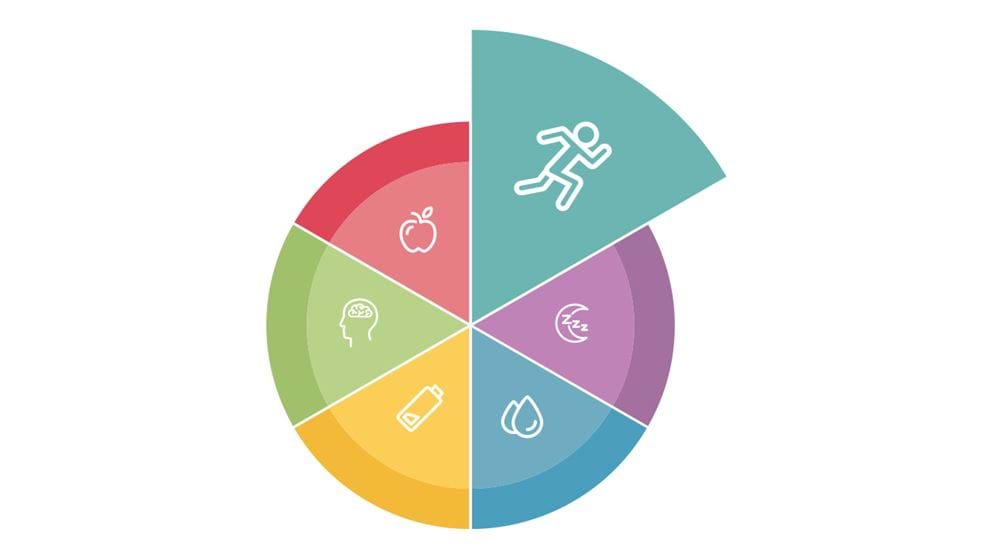 There's no denying that exercise is a great stress-buster and makes us feel great, but according to Public Health England there's been a 20% drop in our physical activity since 1960. Some studies even equate prolonged sitting with health risks as significant as smoking. That's why movement is one of the cornerstones of Pure Wellbeing. 

If exercise were a drug it would be the most effective prescription ever. Every single bit of your body benefits from regular movement. Not only can it help us get slimmer, fitter and happier, research suggests it can improve heart health, reduce the risk of some cancers, promote healthier lungs, boost mental strength, and slow the ageing process. 


So now we know why it's important to keep moving, let's take a look at ways in which we can sneak more movement into everyday life.

Little and often
Think you don't have time to move more? The good news is short bursts of movement have been shown to have the same health benefits as continuous long sessions.
For example, one study found that three lots of 10-minute bursts of exercise were as effective as one 30-minute session.
So take advantage of 'little and often' bursts of movement. We recommend standing or moving for at least five minutes in every sitting hour.

Actively commute
We're not suggesting you ditch your car altogether, but cycling or walking even part of the way to work will do wonders for your wellbeing.
Moving outdoors has the added benefits of boosting vitamin D levels, improving your sleep and mood, and lowering your blood pressure.
If you're able to incorporate your activity into your daily routine, you're more likely to stick with it.
Try packing your work shoes in your bag the night before, and walk to work in your trainers to get a morning mood-boosting workout, or keep an old pair of trainers under your desk so you're always ready to pop out at lunchtime.

Get walking
Mile for mile, walking confers similar health benefits as running - reduced risk of diabetes, high blood pressure, and high cholesterol. According to Public Health England just a 10-minute brisk walk each day could reduce the risk of early death by 15%.

Another great thing about walking is, it's a low impact exercise and can be stepped up quickly so it is a safe and sustainable way to improve your fitness. So next time you think of getting to a walkable distance by car, try walking to get some extra steps, and a breath of fresh air.
Set yourself a new goal each week to build on and progress your fitness levels.
To keep track of your movement, consider getting a pedometer or inexpensive fitness tracker and aim for at least 10,000 steps a day. Alternatively, check your phone to see if there is feature or app available. You'll soon discover that setting new PBs is very addictive!

Make it enjoyable
Multi-task while you move by listening to an educational podcast or upbeat music. You can also choose to get moving with others and instigate walking meetings at work. Using online maps to pre-plan sightseeing routes will make your walks more visually and mentally exciting.
Don't forget to also focus on the immediate benefits of moving - the endorphins released with help you feel happier and calmer.

Lunchtime workouts
Heading to the gym at lunchtime won't just benefit your body, your brain will also thank you for going off task for a while.
Research suggests you'll benefit from improved productivity for 2-3 hours afterwards.

What you do at the gym is up to you. High intensity interval training (HIIT) will produce great results in a short time, but move at your own pace and start with whatever form of movement you're most comfortable with at this stage in your wellbeing journey.
For lunchtime workout ideas, head over to our free HIIT workouts, designed to burn fat and tone your body in under 30 minutes.

Make a date with movement
As the saying goes, failing to plan is planning to fail. So don't leave your movement to chance.

Make exercise a priority and plan it into your daily schedule. If it's in your diary, you're more likely to do it.
So as you can see, adding movement into your busy schedule couldn't be easier. The key is to go easy on yourself and give yourself permission to start slow and build up your movement. After all, any increase to your previous movement levels is fantastic and will benefit both your body and your mind. 
After more Pure Wellbeing health tips? Stay tuned for our December update where we'll be looking at Sleep, so we can help you re-tune your body clock for optimum performance.
Do you need to take a break from PureGym because of work, study or a holiday but want to start moving again once you return?
Upgrade to an Extra membership and you can freeze your membership for up to three months! You'll also get Multi gym access (so you can keep moving at other PureGyms), bring a buddy to workout with four times a month, and book classes 14 days early - and all from just £4 a month extra. Find out more here or call Member Services on 0344 477 0005 and they'll help you get extra ways to keep moving.
References:
The Sedentary Office: A Growing Case For Change. Buckley et. al. Public Health England Consensus Statement.
Miyashita etr al. 2008. Short bouts of brisk walking reduces concentrations and resting BP in healthy young men. American Journal of Clinical Nutrition
Schmidt et al. 2001. Effects of long versus short bout exercise on fitness and weight loss in overweight females. Journal of American College Nutrition
Williams et al. 2013. Walking versus running for hypertension, cholesterol, and diabetes risk reduction. Atherosc Thromb Vasc Biiology.
Working in partnership with Dr. Sarah Hattam MB ChB, MRCGP, DF SRH and Concilio Health.