The Best Gym Exercises for Tennis Players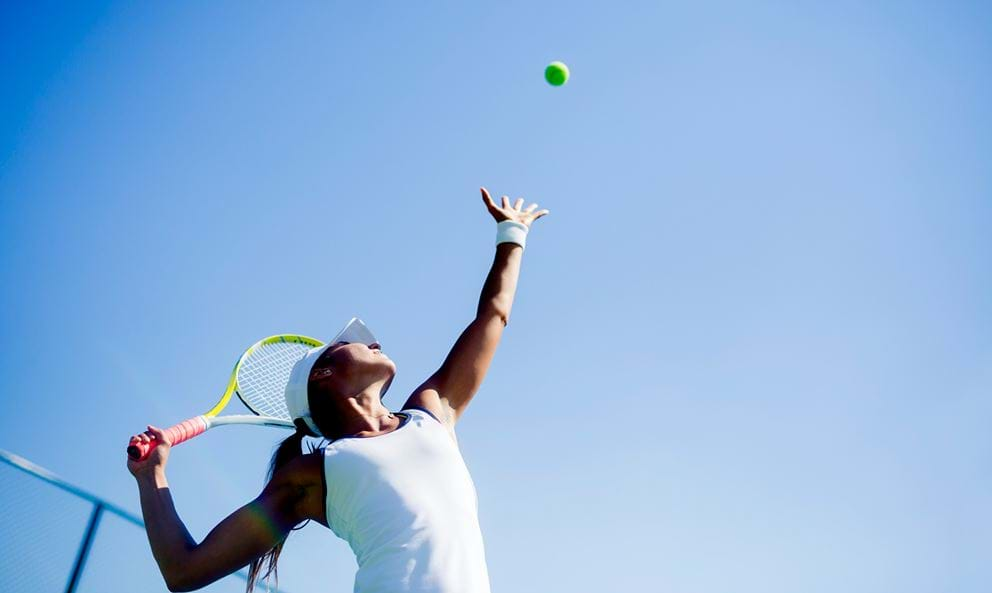 Exercises for Tennis Players | Tennis Gym Workout Plan
Tennis requires endurance, speed, agility and explosive power, not all of which will come naturally just from playing on the court. Whether you're training to be the next Djokovic or Williams, or just want the satisfaction of beating all your friends in a weekend game, a well-rounded gym workout routine is a great way to improve your performance while also boosting strength and fitness. 
Read on for some of the best types of gym exercises to be including in your weekly fitness routines, as well as an example workout plan featuring a range of these movements so you can get training straight away.
Best Gym Exercises for Tennis Players

The Ultimate Tennis Players' Gym Workout Plan
As you can see, there are plenty of difference types of exercise you can be doing in the gym to help perfect your tennis performance. To help inspire your weekly routines, we've pulled together this example gym workout plan for tennis players, which integrates all of these workout styles so you'll be a tennis ace in no time. 
You'll notice that this workout plan doesn't include the tennis itself - we don't know how often you're playing or to what level. If you're playing regularly, then you may want to adjust the plan to fit around any court sessions, training or matches you may have lined up. 
Always make sure to warm up before your workout and cool down afterwards - this will help prevent post-workout soreness (also knows as DOMS), lower your risk of injury and help get your muscles ready for the next training session. Also, don't skip the rest days, they're vital for recovery and maintaining peak performance.
Day 1: Full-body strength and power
Day 2: Agility and plyometrics
Lateral Bounds - 3 sets of 10 reps each side

Box Jumps - 3 sets of 8-10 reps

Agility Ladder Drills - Various patterns for 10-15 minutes

Medicine Ball Rotational Throws - 3 sets of 8-10 reps each side

Jump Rope - 5-10 minutes for cardio conditioning
Day 3: Rest or light cardio
Rest day - take the day off completely, or enjoy some light cardio exercises like walking, easy cycling, or swimming.
Day 4: Upper body and core strength
Day 5: Cardio and conditioning
Choose one or a combination of the following activities:
Day 6: Lower body strength and flexibility
Day 7: Rest or active recovery
Rest day - take a day's break from exercise, or stick to light activities like yoga, gentle stretching, or swimming for active recovery.
Discover more ways your gym workouts can help you with other activities over on our Improving Sports Performance hub.If you're ready to join a gym, you can find a PureGym near you and become a member today.