Super Spinach Pancakes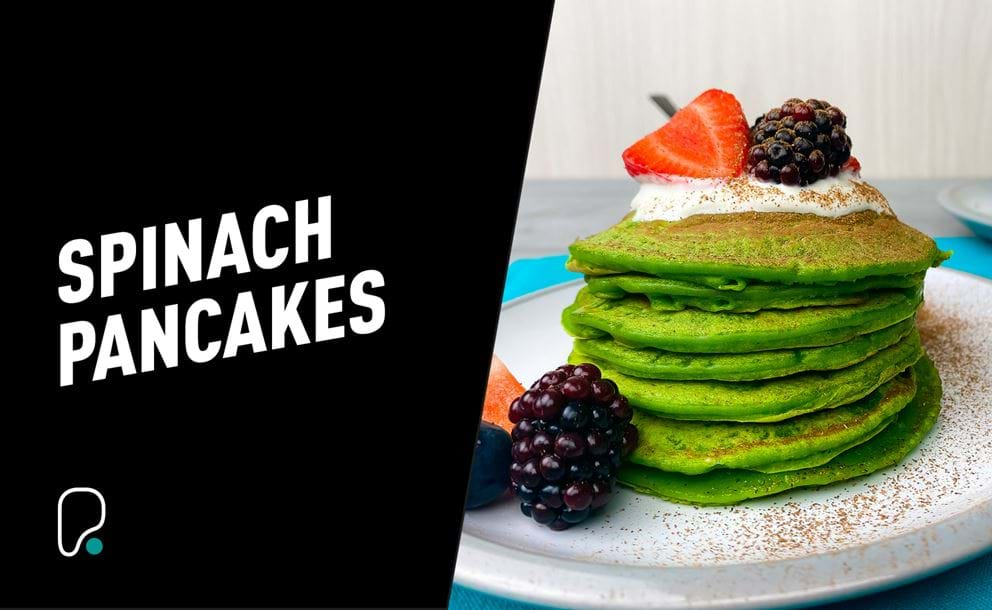 This super spinach pancake recipe may sound a little weird, but trust us, they taste AMAZING! Just like regular pancakes but with the added goodness from the spinach and then delicious toppings to satisfy your sweet or savoury cravings.
Why should I go green? If you're wondering why we've added spinach to our pancakes, we get it. Green pancakes aren't usually the norm. But spinach is full of iron and rich in other micronutrients while also having such a mild flavour you won't taste the difference. Ultimately, it's a super simple way to get an extra bit of green in your diet!


Whether you're after a sweet treat or want to switch it up and make it savoury, we've got two topping options for you to try with this recipe. Indulge in our berry blast yoghurt pancakes or treat your taste buds to our smoked salmon and cottage cheese pancakes.
We've also made sure these recipes are budget friendly, at only 71p for the sweet pancakes and £1.61 for the savoury version - so you can save some £££ and still eat well!
Ingredients (Serves 2):
50g baby spinach
1 egg
125ml semi skimmed milk
125g self-raising flour
½ tsp baking powder
Low calorie oil spray
Salt and pepper to taste
Topping Options
Sweet: 2 tbsp 0% fat Greek Yoghurt with 30g mixed berries
Savoury: 50g smoked salmon and 2 tbsp fat free cottage cheese with chives
Method:
Add spinach, flour, baking powder, egg and milk to a blender and mix until smooth. Season to taste.
Spray a few sprays of low-calorie oil spray into a non-stick frying pan and bring to a medium heat.
Add one ladle of mix to the pan and cook for 1-2 minutes until bubbles appear, then flip and repeat.
Remove from pan once cooked and place under tin foil to keep warm.
Continue until all the mixture is cooked into pancakes
Top with sweet or savoury topping options for tasty and nutritious pancakes!