Welcome Dina Asher-Smith – PureGym's new ambassador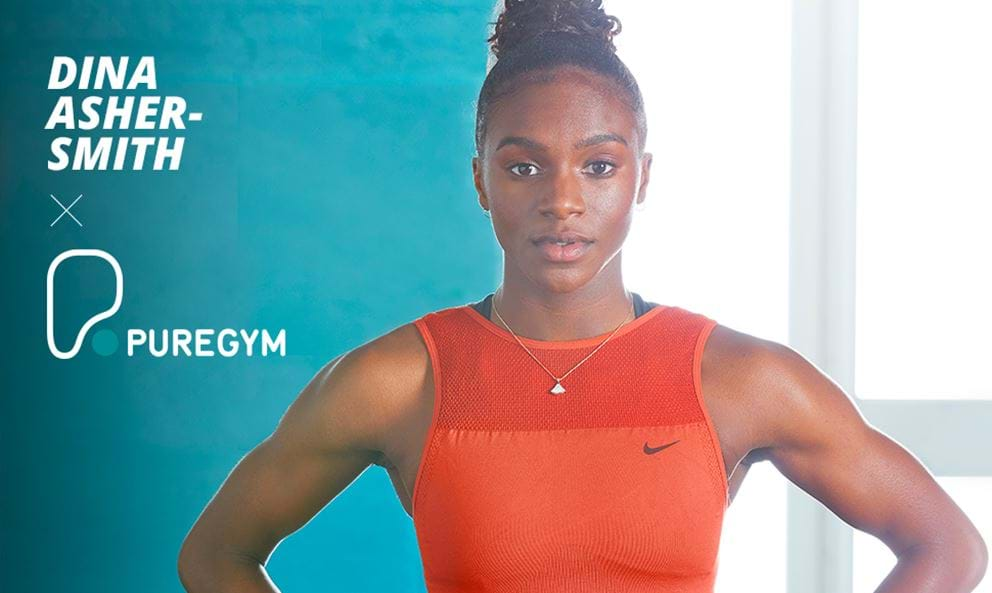 We're thrilled to announce our partnership with British sprinter Dina Asher-Smith, which comes as part of our wider commitment to Inspiring a Healthier Nation. Dina is as passionate as we are when it comes to empowering people to make healthy fitness and lifestyle choices, so we are super excited to have her on board as a brand ambassador. Welcome to the team @dinaashersmith!
Dina is a British sprinter and was the fastest woman in the world in 2018, winning three Golds at the 2018 European Championships. She is passionate about getting more young people and females into fitness and sport.  
I'm very proud to be a PureGym brand ambassador because it gives so many people the opportunity to exercise, to get fitter and healthier, and lead a more positive life.

Dina Asher-Smith

British Sprinter & PureGym Brand Ambassador
Stephen Rowe, Chief Marketing Officer at PureGym said "the partnership with Dina aligns perfectly with PureGym's mission to support as many people as we can across the UK to be that bit fitter and healthier. Dina brings passion, energy and sheer joy to fitness and perfectly illustrates our commitment to being the most welcoming gym in the UK."

Her athletic achievements to date are already inspirational but she still has many goals. Her focus this year and for next year is putting in a good performance at the World Championships in Doha and the 2020 Olympics in Tokyo. Dina believes in dreams and not settling for other people's limits, and that failure is not the end result but a catalyst for growth. "What motivates me? I can always be better than I was yesterday and that comes through continuously improving…being better physically and mentally than the last time you tried. I want to be the best athlete that I can be."
Let's give Dina Asher-Smith a warm (Everybody) Welcome.
Keep up to date with our PureGym family and community by following our social channels:
Instagram: https://www.instagram.com/puregymofficial/?hl=en
Facebook: https://www.facebook.com/puregym/
Twitter: https://www.twitter.com/PureGym