Peanut Butter and Jelly Overnight Oats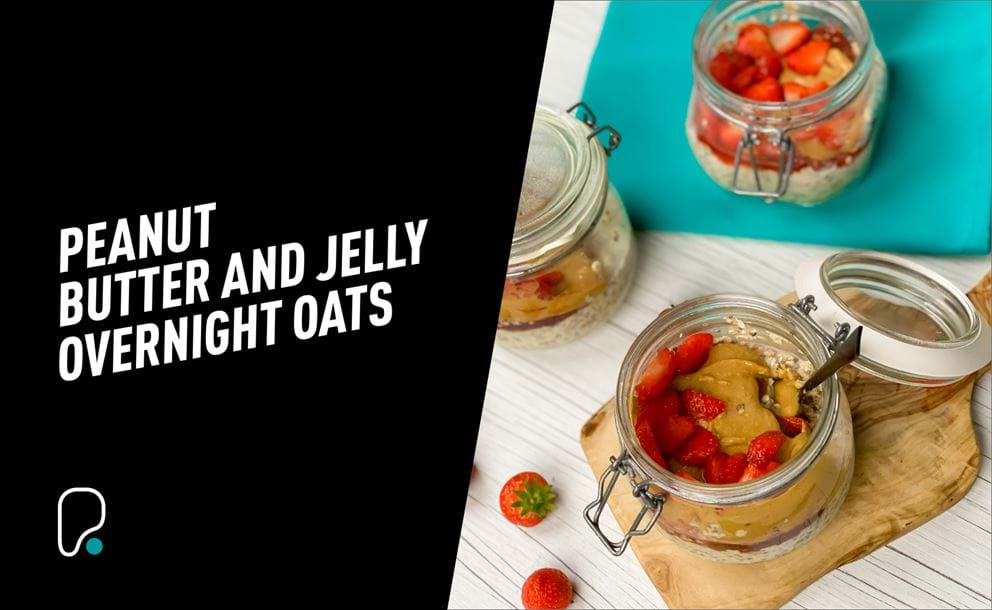 Some mornings are made for snoozing. But what if we told you that you could savour those extra 10-minutes and still have time for a healthy breakfast.
Try these Peanut Butter and Jelly Overnight Oats for a wholesome and nutritious start to the day with only 364 kcals and 26g protein.
Overnight oats are great when you're on a time crunch in the morning and are the perfect way to get thicker and creamier oats. The best bit? They're only 89p per serving so ideal if you're on a budget too!
Ingredients
Serves 3
•
60g 5% fat Greek yoghurt
•
2 scoops of vanilla protein powder
•
2 tbsp smooth nut butter
•
2 tbsp low sugar strawberry jam
Method
1.
Place almond milk, protein powder, Greek yoghurt, chia seeds and maple syrup into a bowl and stir well until smooth.
2.
Take 3 jars or Tupperware boxes and place 30g of oats in each one, then top carefully and evenly with the milk mixture.
3.
Place in the fridge overnight until set.
4.
Top with jam, peanut butter and fresh strawberries in the morning.
5.
Keep sealed tight and they will last in the fridge for up to 4 days, the easiest breakfast on the go!