Female Fat Loss: Best Exercises And Workouts For Women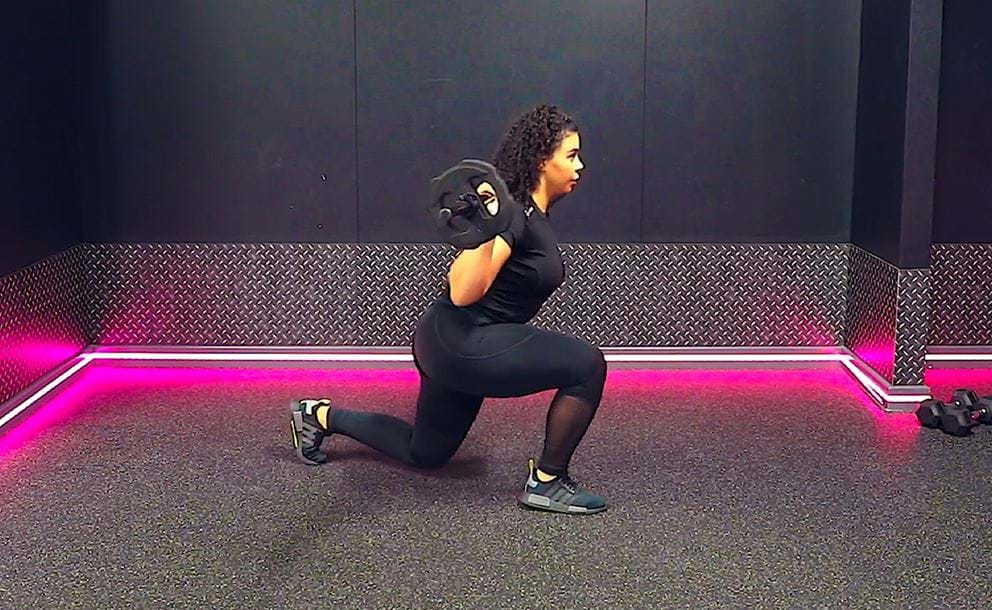 Page last updated: 12th December 2022
Ladies, are you looking for the perfect fat-burning workout to torch calories and help with body recomposition? Then look no further. In this article, we'll be answering some of your popular questions around how the gym can help with fat loss and toning up. You can also jump straight to our top eight best fat-burning exercises for women for some example workouts you can try yourself. 
How Does Exercise Help With Fat Loss?
Exercise can help you lose fat in two ways: by building muscle and increasing your metabolism, and by burning calories to help with a calorie deficit.
All workouts burn calories, although some are more efficient at this. If you are consistently burning more calories than you eat, you will lose weight.
HIIT and cardio workouts are great for burning a lot of calories in a short space of time, while low intensity workouts like walking burn less calories per minute.  However, when carried out at around 70% of your maximum heart rate, low intensity exercise can also burn fat directly as the body uses stored fat as a source of energy. Learn more about heart rate zones here.
Strength training exercises help to build muscle, which naturally burns more calories – both at rest, and while working out. So, the more muscle you have, the higher your metabolism, which makes it easier to lose or maintain your weight.
While exercise can help with weight loss, we recommend creating a calorie deficit by changing your diet if you have a weight loss goal. Exercise can then be used to supplement this deficit, improve your fitness, and build muscle to create a toned appearance.
What Are The Benefits Of Fat Burning Workouts For Women?
While some women turn to fat-burning exercises when they're trying to make aesthetic changes such as shifting stubborn belly fat or generally toning and shaping, there are so many benefits to exercise outside of fat loss.
In addition to burning fat and helping with weight loss or maintaining a healthy weight, exercise also helps to:
Increase muscle strength
Build endurance
Improve bone density
Boost metabolism
Improve mood
Reduce stress
Increase confidence
Improve sleep
Reduce risk of chronic diseases
Overall, exercising is one of the best things we can do to improve our mental and physical health!
Is It Harder For Women To Burn Fat Than Men?
The process of losing fat is the same for both men and women, and involves creating a calorie deficit either by burning more calories through physical activity, reducing the number of calories consumed, or ideally, both.
However, it can feel harder for women for a few reasons. Hormonal changes throughout the menstrual cycle can impact appetite and energy, making it harder to eat in a deficit or get the energy to workout. Women also tend to have less muscle than men and burn fewer calories like for like, which means eating fewer calories to create a deficit. Women naturally store more fat due to higher levels of oestrogen too, and losing too much body fat can wreak havoc on the female body – women need a minimum of 12% body fat to function, while men only need 4%.   
What Are The Best Type Of Fat Loss Exercises For Women?
Often, when trying to burn fat, women will automatically turn to cardio exercises like running, HIIT or cycling. While these are great for torching calories, focusing on a strength training routine can have more benefits (we explain why later in this article), so we've looked at some of the best weight training exercises for fat loss: compound exercises. Compound exercises are exercises which work multiple joints and muscles at once. This builds muscle and burns fat more efficiently, as the body has to use more energy to power each muscle, and more muscles can be challenged at once.
If you prefer intense cardio, or want a mixture of both, we have plenty of workouts you can try over on our HIIT hub.
8 Of The Best Gym Exercises For Women's Fat Loss
Whether you're a beginner or an advanced gym goer, if your goal is to lose fat, here are our top eight exercises to help you get stronger and fitter. Depending on how you like to train, you may wish to split these exercises into different training sessions over the week. We look at the best workout splits for women here which can help!

Why Should I Lift Weights If My Goal Is To Lose Fat?
Often during weight loss, muscle loss can occur. Losing muscle can lead to a lower metabolism, which makes it harder to lose weight. It can also lead to a 'skinny fat' appearance – if your goal is to look toned, you need muscle. Plus, low muscle mass can lead to health problems and a poorer quality of life.
Lifting weights can help to offset the rate of muscle loss that occurs with a calorie deficit and can even help to build muscle while dieting, which will help to create a lean, toned appearance. Building muscle can also help to recomp your body shape to a certain degree, for example creating the appearance of a smaller waist by building your back, or growing your glutes and legs for a more hourglass shape. To build muscle, you want to work each muscle group twice a week, so aim to strength train 2-4 times a week. You can add cardio sessions through the rest of the week, or after your workouts.
To learn more about the benefits, check out our weight training for women guide.
If you're unsure how to perform any of the exercises, don't be afraid to ask for help from a personal trainer - they're here to help! Learning how to perform these exercises with proper technique and safely will be beneficial in the long run, so take the time in learning these moves before adding more weights.
For more inspiration you can find a selection of free workouts here, including this article on the best HIIT workouts for women, or if you're feeling motivated to start to gym or join in a fitness class, find your nearest PureGym here