Double Chocolate Baked Protein Oats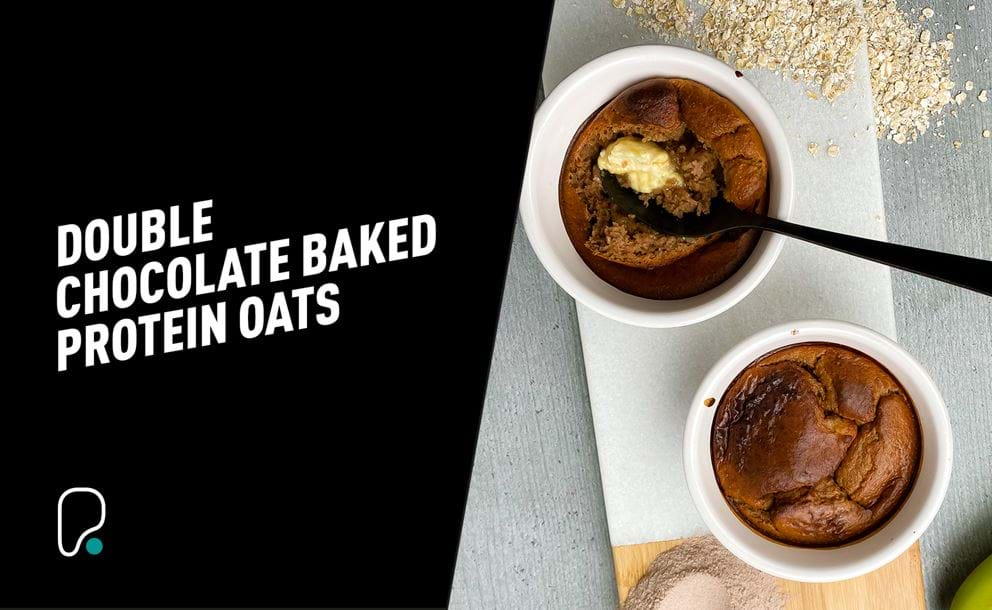 Cake for breakfast? We're here for it with these healthy but delicious Double Chocolate Baked Protein Oats that have a rich chocolate flavour and the texture of cake – yum!
They're super easy to make, and only take 5 minutes to whip together in a blender! Then you can leave them to do their thing in the oven for 20 minutes - the perfect weekend breakfast staple.

Not only that, but they are also high in protein, with 25g protein per serving!
We're obsessed with baked oats, and we know you're going to love them too! Let us know if you try the recipe.
Ingredients (serves 1)
25g chocolate protein powder

20g oats
½ banana
¼ tsp baking powder
½ tbsp sugar free maple syrup
¼ tsp vanilla essence
80ml almond milk
15g white chocolate
Method:
Preheat oven to 180c.
Blend all ingredients together, apart from the white chocolate.
Place half of the oat mixture into the bottom of an oven proof ramekin.
Push the white chocolate into the middle of the mixture then top with the remaining oat mix.
Place into the oven to bake for 20-25 minutes, and then once cooked serve straight away.