'2020 is just another year to get stronger' - Dina Asher-Smith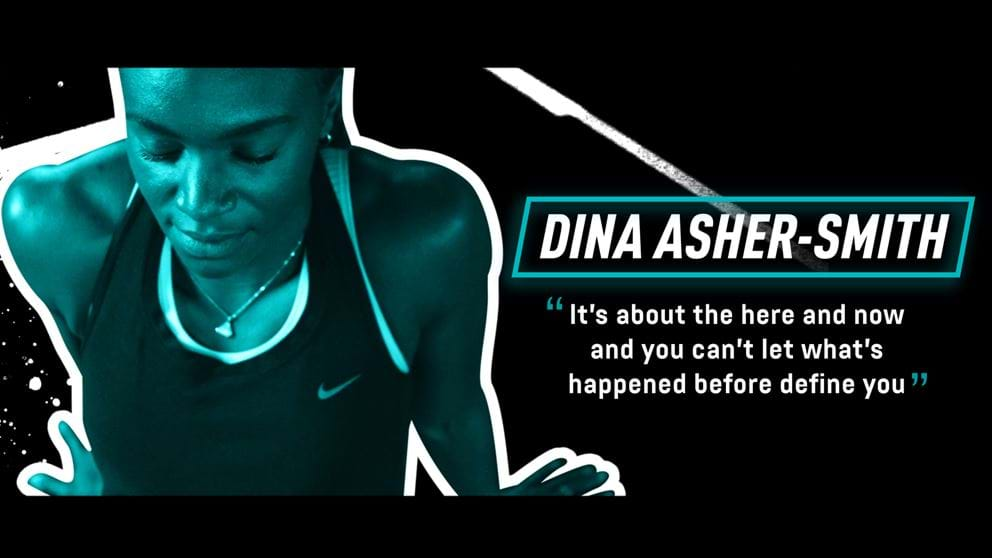 Many athletes and spectators around the world had been gearing up for the highly anticipated event of the year, the Tokyo Olympics. Despite the disappointment of it being postponed, the road to the Olympics is still set for 2021, which gives us something to look forward to during these challenging times.
We caught up with World Champion sprinter and our brand ambassador, Dina Asher-Smith, at her local PureGym to find out how she's been coping over lockdown, and how she's been preparing for the Olympics.
2020 has been and continues to be a difficult and testing year for many. Although it's been challenging, Dina reminds us that we are all resilient and that 2020 is just another year to get stronger and we couldn't agree more. 
"I'm a sprinter. I don't think of what I do as a job. It's my life. I am an athlete first and foremost above anything with a capital A; that's me.

2020 has been a very odd year for everybody. It's been very disruptive.
As Olympic athletes, we've been given a bit more time, which particularly as a sprinter, I never have time.
When the Government announced in March that we were going to be in lockdown, everybody was kind of running around grabbing toilet roll, grabbing pasta and I was like "where is my nearest gym supply store?" PureGym were like since our gym is going to be closed, let us disinfect and then we can bring it to your flat. I had a mini home gym set up. Thank you PureGym.

I've only been in this empty gym for about two weeks. It's been nice. It's been a treat I have to say.
I think the new layout is really, really good.
I feel like you have your own little personal zone. It's probably even going to be the future of gyms.
As we talk about this period changing everything, it's made us all re-assess how we do stuff. Everybody has to go along their own journey and work out how to get the best out of yourself. Once you've worked that out, then you've got to see where your best takes you.
It's about here and now and you can't let what's happened before define you.
As our personal needs have changed, PureGym have definitely stepped up to adapt to that as well.
The country's public safety relies on all gym-goers to be responsible, and just keep a clean and sterile environment.
Things won't be perfect in life. But it's just about getting on with it and putting your best foot forward.
It's just another year to get stronger.
- Dina Asher-Smith
TRAINSAFE AT PUREGYM
We are open! Whether you're an absolute beginner or athlete like Dina, you can find everything you need for a safe and great workout with our new TrainSafe measures in place.
We've also added loads of new features on our free app, so you can stay fit at home or in the gym. From contactless entry to the gym and live attendance tracker to 400+ workouts and much more, we're here to help support you on your fitness journey!