The Best Universities for Sports Clubs & Societies in the UK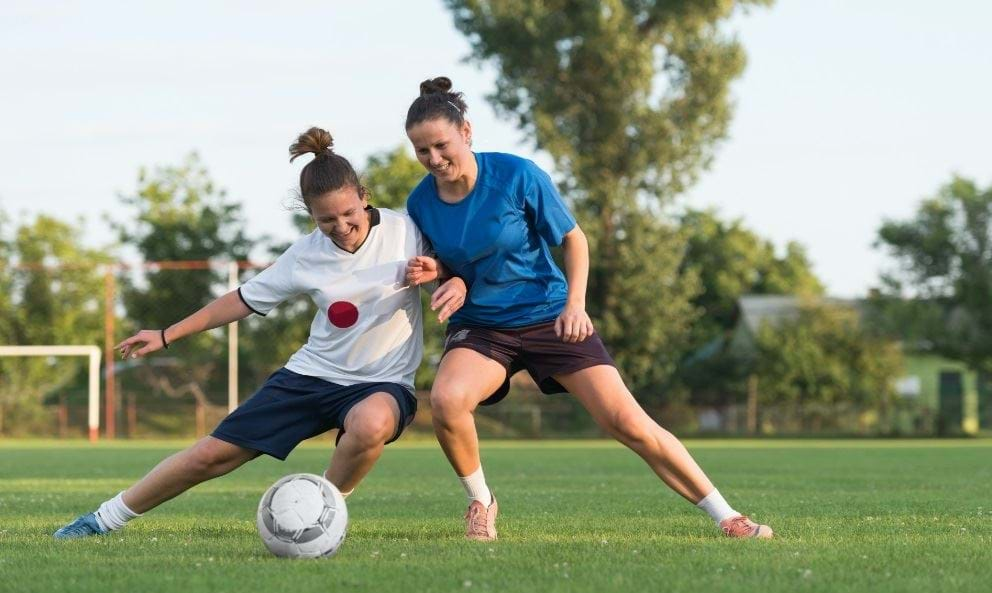 University is an exciting period of life, but it can be daunting too, with new students learning how to adapt to living away from home and studying harder than ever before. Joining a sports team can make an undoubtedly positive impact on your uni life, keeping you fit and healthy (despite the late nights) and offering new opportunities to make friends and build on your sporting talents while you study!
The rivalry between university sports teams in the UK has existed as long as the universities themselves, with Oxford and Cambridge famously battling it out on the river since 1829 and Loughborough taking the crown as the best university in the world for studying sport. But which universities have the best range of sporting opportunities for students while they study? We wanted to find out which institutions have the most sports teams, and which ones rank top when taking into account the number of teams and societies per student!

The 10 UK Universities with The Most Sports Teams
With 81 sports teams, Lancaster University takes the top spot alongside the University of Oxford who beat out their rivals, Cambridge, by six teams. Nottingham features in the top five, with three of the London Universities all securing a place within the top ten too; University College London, King's College London and Queen Mary University all offering between 66 and 74 sports teams each.

Lancaster University / University of Oxford
With four sports halls, numerous outdoor facilities including a Woodland Walk and the university's healthy living campaign, #LUHealthyLiving, Lancaster and its 81 sports clubs and societies offer the most sporting opportunities within the UK for students looking to get active alongside their studies. Each year the annual intervarsity competition, The War of the Roses, between Lancaster University and the University of York takes place; with 50 different sports and more than 100 fixtures, while the highlight of the Oxford sporting calendar is their varsity match against their Light Blue rivals at Cambridge, with over 140 varsity matches determining which of the rivals wins out!

University of Bristol

From quidditch and windsurfing to fencing and lacrosse, Bristol takes second place in the rankings with 78 different sports teams and societies on offer. There's truly something for everyone, and they've even recently announced women-only gym sessions launching for members of the University of Bristol gym.

University of Nottingham

Named the best university in the UK for sports by The Times, Nottingham and its 76 sports teams is deemed to be one of the best places for sporty students to study. They've invested an enormous £50 million in their facilities, with prestigious sports and physiotherapy courses and some of the UK's most impressive sport scholarships!



University of Cambridge

The rivalry between Cambridge and Oxford has allowed for healthy competition between the two universities for years, but Cambridge's 76 sports teams also compete against each other in inter-collegiate competitions. For students that just want some stress relief, to make some friends and keep in shape - the university offers a Cambridge Sports Membership that includes bookable courts, exercise classes and more.

University College London

UCL comes out on top for the London universities, with different levels of sporting options for all students. The university's Project Active sessions are targeted for students on a budget, with women-only and post-graduate only sessions, 74 sports teams you can choose to join competitively or just for fun, and an elite athlete programme for gifted students who want to study and compete at a higher level.
| | | |
| --- | --- | --- |
| | University | # of Sports Teams |
| 1. | Lancaster University | 81 |
| 1. | University of Oxford | 81 |
| 2. | University of Bristol | 78 |
| 3. | University of Nottingham | 76 |
| 4. | University of Cambridge | 75 |
| 5. | University College London | 74 |
| 6. | Cardiff University | 73 |
| 7. | King's College London | 71 |
| 8. | University of Aberdeen | 66 |
| 8. | Queen Mary University of London | 66 |
| 8. | Ulster University | 66 |
| 9. | Imperial College London | 64 |
| 9. | University of York | 64 |
| 9. | University of Warwick | 64 |
| 9. | University of Edinburgh | 64 |
| 10. | University of Leeds | 63 |
The 10 UK Universities with The Most Sports Teams Per Student
In order to find out which universities offer the most choice per student, we took into consideration the enrolment numbers at each place of study. While Oxford and Lancaster might offer the largest number of options, when it comes to the university where you've got the biggest chance of getting into the team of your choice, Falmouth University takes the top spot. Lancaster also features again within the top 10, proving to be a strong contender all round for sporty students who want a variety of options and a solid chance of joining their society of choice.

Falmouth University

Being so close to the ocean, Falmouth offers all the traditional sporting options as well as more water-based activities. Fal Surf is one of the most popular societies, but students can enjoy a ton of other sports like cricket, lacrosse, or even the martial art Tang Soo Do.

St George's University of London

St George's is another university offering a great chance of joining a sports team of your choice, with a few thousand students and 30 different sports teams. The university sports teams compete in the British Universities & Colleges Sport (BUCS) cups but being a medical school, also offers sporty students the option to take part in the historic inter-medical-school battles around the country!

Aberystwyth University

From aerial fitness to the mountaineering club, Aberystwyth in Wales has a huge variety of sports clubs available to students -  and if you don't see a club you like already, you can even start your own! Aberystwyth has a list of vacant clubs that you can adopt and help to build yourself.



Bangor Univeristy

Having been voted as the best university in the UK for clubs and societies as a whole, Bangor has something for everyone when it comes to active clubs, from snow sports to surfing, and even underwater hockey. The annual Varsity competition is the highlight of a sporty student's year - a whole weekend spent competing against nearby university, Aberystwyth!

Abertay University

Abertay University Sports Union wants to get "more people, more active, more often". With a relatively small number of clubs, but equally small number of enrolled students - there's a lot on offer for each student; from team sports like rugby and football, to individual sports like judo and athletics.
| | |
| --- | --- |
| | University |
| 1. | Falmouth University |
| 2. | St George's University of London |
| 3. | Aberystwyth University |
| 4. | Bangor University |
| 5. | Abertay University |
| 6. | Lancaster University |
| 7. | University of St Andrews |
| 8. | University of Aberdeen |
| 9. | York St John University |
| 10. | University of Stirling |
No matter which university you attend, we hope you can find the sports club for you! Joining a team can without a doubt help make your university experience all the better, whether it's making new friends or just keeping fit and healthy, there's a sport and the right society out there for you.
We have PureGym's located all around the UK, near to university campuses, and with numerous student offers throughout the year, joining the gym can be a great way to keep in shape while you study. Find out more about our student memberships here.


Methodology:
PureGym analysed the top 100 ranked universities in the UK according to The Times University League Table, by tracking the number of sports clubs and societies listed on each of the university websites. This number was then also calculated against total enrolment figures for each university, to provide the sports societies per student ranking.  All data correct as of September 2021.