How to use an agility ladder in your gym workout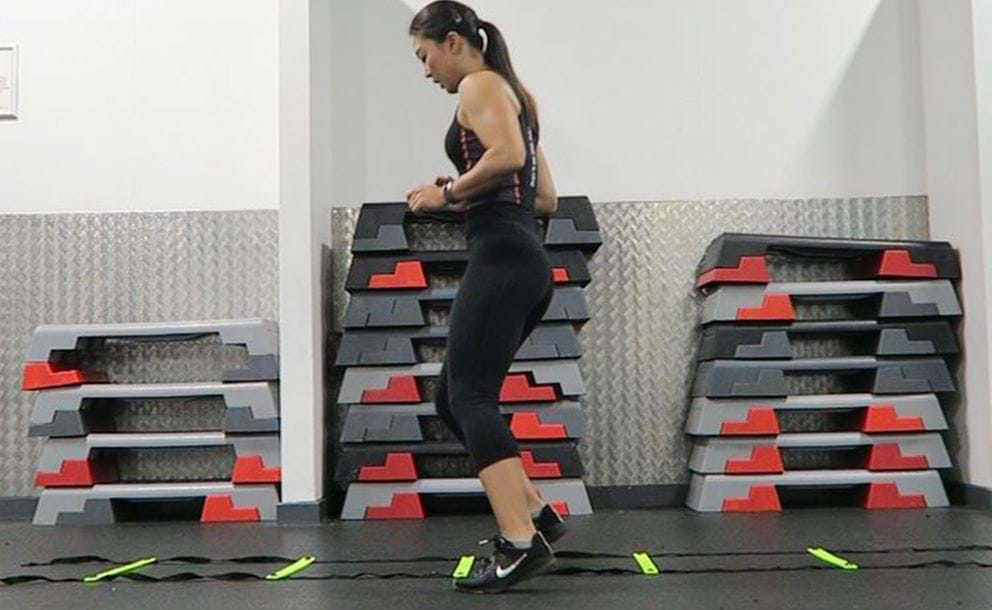 According to our research on the most popular gym equipment, we found that one of the pieces of equipment that is used the least in our gyms is the agility ladder.
Whilst the agility ladder can sometimes be ignored in favour of some of the bigger, more well-known pieces of kit, it's one of the most effective pieces of equipment in the gym to improve your explosive power and agility – and it's really popular in gym training for footballers and boxers.
When it's busy in the gym, rather than just waiting for the next machine to be free, it's a much more effective use of time to get a good cardio workout in using an agility ladder, especially if speed, agility and explosiveness are high on your list of goals.
Agility ladders workouts tend to involve moving up and down the ladder in various ways. They improve your footwork as you have to make sure you're placing your foot in the correct space between rungs as accurately, as quickly and as safely as you can – helping improve your balance, core strength and co-ordination.
PureGym Insider Kay says: "Most commonly used by athletes, particularly footballers, the agility ladder is a great piece of kit to use if you want to improve footwork, speed, agility, coordination and explosiveness. It's easy to set up, compact and you can perform a variety of exercise drills on this, so if you're looking to switch up your cardio routine, why not give it a go?"
Kay's agility ladder workout:

Alternating air punches 30 seconds
Agility ladder in and out (up and down)
Box jump: 10 reps
Medicine ball slams: 10 reps
Agility ladder ickey shuffle (up and down)
Sprint/prowler 12m or down track.
Watch this workout on Kay's Instagram here.
Perform each exercise back to back. Rest 1 minute. Repeat 4 times.