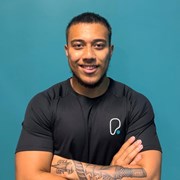 Will Orme
     Are you ready to embark on a transformative fitness journey, tailored specifically to your individual needs? If so, then I'm here to help you unlock your true potential. 
     Looking to shed excess weight, sculpt your muscles, or both, my expertise lies in crafting effective workout routines that align with your goals, through a combination of training, and strategic dietary recommendations, I will empower you to overcome obstacles and surpass your limits.
     With a strong foundation in Sports Therapy and Rehabilitation from diligent years of studying at Christ Church University, I bring a comprehensive understanding of the human body's mechanics and how to optimize its performance. I believe in a holistic approach to fitness, focusing not only on physical strength but also on mental and emotional well-being.
     Email or WhatsApp me now to book your free consultation. Don't hesitate to start now and smash your goals!
Specialist Areas
Muscle tone and development
Sport specific training
Weight loss
Qualifications
Level 3 Personal Trainer
NCFE level 3 Diploma in Sport and Physical Activity
First Aid Qualified