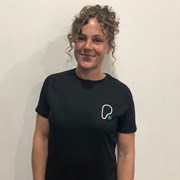 Sarah Ray
Hey I'm Sarah,
I am a strong minded, bubbly and caring individual with a passion for helping people conquer their fears and believed limitations.
I want to help people build the strength, confidence and admiration for their body at every stage of their fitness journey not just when goals are achieved.
In my own fitness journey consistency wins when motivation and mood is low. After stopping and starting many times I now know how important mind & body connection is. The stronger I feel physically, the more I recognise my mental strength.
Specialist Areas
Body confidence
Muscle tone and development
Nutritional guidance
Persistent motivation
Weight loss
Qualifications
Certified Level 2 – Gym Instructor
Certified Level 3 – Personal Trainer