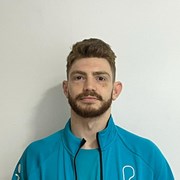 Contact
Sam Howard
Change is hard but here you are, in the gym. You have already taken the first step to getting what you want...Now is time to take the second step.
My name is Sam, I'm a goal driven personal trainer who offers fully comprehensive personal training. My profession is to guide you through the processes of change so that you can finally realise your goals and obtain the results you have been chasing.
I believe that we are all capable of becoming greater than we are now. It's never too late for anyone to change. With hard work and the right guidance, you are capable of more than you know!! 
I myself am a cage fighter who has started from the bottom and worked my way up to the top of the amateur regional section. In that time I have fallen and had to pick myself back up numerous times. I have had to rebuild myself post injury and start from scratch, but I made it and so can you. 
If you are stuck not knowing where to go next in your fitness journey and need assistance, contact me. No matter what the goal, big or small, we will find a path to success. 
Specialist Areas
Bespoke plan
Body fat reduction
Muscle tone and development
Nutritional guidance
Sport specific training
Strength and conditioning
Weight loss
Boxing
Qualifications
Level 2 Fitness Coach
Level 3 Personal Trainer