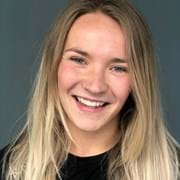 Sam Halladay
I qualified as a Personal Trainer in 2016 because for me training and sport completely changed my life and my mentality for the better. I strongly believe in the saying; healthy body, healthy mind.
I have worked with clients who have goals ranging from weight loss to improving strength, fitness and sports performance to just being able to play with their children and enjoy their everyday life.
I have both personal and professional experience training for rugby, boxing and power lifting and further experience working with footballers, runners, dancers, ultimate Frisbee players, etc.
I make sure that I am constantly learning and adapting to remain at the forefront of the industry, enhancing my knowledge and skills to pass on to my clients, whatever their goal.
My focus is to get each of my clients to be confident within their training and themselves. For each of my clients to live an overall healthier, happier and more balanced lifestyle while helping them perform to their full potential.
There will be sweat, lots of sweat paired with lots of laughter. I'm here to show you that you are capable of much more than you ever thought.
I'll get you loving your training as well as how you look and feel by pushing past your limits, come and book in your consultation today.
Specialist Areas
Bespoke plan
Body confidence
Body fat reduction
Functional specialist
Nutritional guidance
Sport specific training
Qualifications
Level 3 Personal Training
Metabolic Resistance & Conditioning Training
Gym Based Boxing
Advanced Nutritional Studies