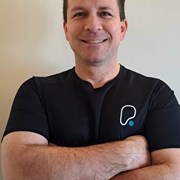 Ricardo Oliveria
I am a Personal Trainer and former football player from a major first division Brazilian Team, the Sao Paulo Futebal Clube in Sao Paulo City, Brazil.
I have also ben involved in sports such as cycling, running, athletic games and Brazilian Martial Art and cultural dance- Capoeira.
I also coach football and have taken part in marathons, triathlons and cycle events. I have been training Pro High Performance Athletes, triathletes, footballers and street runners over the years, which has aided to my health care background, bringing me a huge benefit in developing these professionals  to focus and achieve their best performances.  Most importantly designing safe training programmes to support the postural and muscular imbalances with corrections and exercises. 
Specialist Areas
Postural correction
Sport specific training
Strength and conditioning
Qualifications
Level 2 Gym Instructor
Level 3 Personal Trainer
NASM Certified OPT Trainer
Nutritional Adviser
FA Level 1 Coaching