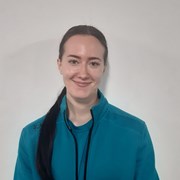 Rebecca Phillips
Hi I'm Becca, a PT and Yoga Teacher specialising in strength and flexibility training.
I've been lifting for 5+ years and competed in powerlifting in the past. I also practice yoga and calisthenics training, so have a good understanding of bodyweight exercise as well as strength training.
I believe movement is freedom and having a balanced fitness routine can allow you to do so much more in life. With my experience in strength & mobility training, I know how to train for a body that not only looks good, but is functional and pain-free.
Whether you want to tone up, get stronger or do the splits, I can guide you on the best route to reach your fitness goals. I offer 1-1 PT sessions as well as 1-1 yoga sessions to focus on skill work. Whatever your goals are, I'll design a personalised plan specific for YOU.
If you want to get in shape and feel better than ever, get in touch for a free consultation to see how I can help!
Specialist Areas
Functional specialist
Muscle tone and development
Strength and conditioning
Qualifications
Certified Level 2 – Gym Instructor
Certified Level 3 – Personal Trainer
Metabolic Conditioning
Box-Fit
Yoga Teacher Training