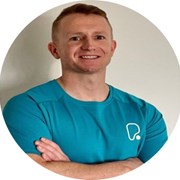 Phil Russell
One of the Personal Trainers here at Pure Gym, as well as a member of the fitness team.
I have always been very interested in sport as well as health and fitness. I played football on a regular basis and also went the gym. However I never really had any structure with how often I went the gym or the workouts I was doing in the gym, therefore I never got the results I thought I should have been seeing. Going to the gym more often than not felt like a chore and something I really wasn't benefiting from.
Around 6 years ago I changed my approach to the gym, I began going more regularly, I had structured workouts. I felt more confident in the gym, in life in general and the gym became part of my life. The changes I made in the gym, gradually reflected in the my life as a whole with what I was doing with my spare time and I've never looked back.
I'm always free and happy to help with any questions that you may have and want to help make the time you spend at the gym be something you look forward to and enjoy.
Specialist Areas
Body confidence
Body fat reduction
Muscle tone and development
Nutritional guidance
Strength and conditioning
Weight loss
Qualifications
Level 3 Diploma In Personal Training
Level 3 Nutrition For Sport & Exercise Performance
Level 2 Fitness Instructor