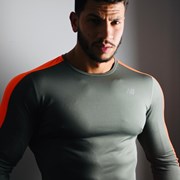 Ouba Sissani
My journey started when I was 11 with father who inspired me with his passion for bodybuilding.
From there, my love for fitness and training grew and I would love to be able to share my knowledge with everyone around me.
What makes me happy is seeing my clients get their intended results and seeing them transform physically and also mentally.
I have experience with all different types of body shapes, genders, age and ability.
Together... Everything is possible!
Lets get to work! Contact me, start today not tomorrow.
Instagram - @oubafitt
Specialist Areas
Bespoke plan
Body fat reduction
Muscle tone and development
Nutritional guidance
Weight loss
Qualifications
Level 2 Fitness Instructor
Level 3 Personal Trainer
Nuritionist