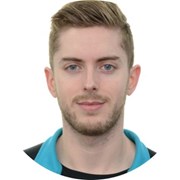 Maxime Delacour
As a specialist in body transformation, lower back pain and injury rehabilitation I am dedicated to helping you achieve your fitness goals.
When it comes to fat loss, I went through a 30 kg fat loss journey myself, I understand that it's not just about shedding pounds, but also building lean muscle mass and improving overall body composition. I will work closely with you to create a personalised exercise plan.
 I have extensive experience in rehabilitating various injuries, with my expertise, we will work together to create a safe and effective rehabilitation plan that addresses your specific needs, while gradually increasing intensity and avoiding further injury.
 I am committed to helping you reach your fitness goals and improve your overall well-being.
 Whether you're looking to lose fat, manage lower back pain, or recover from an injury, I am here to guide and support you every step of the way. 
Let me give you the tools to unlock your body's true potential!
Specialist Areas
Bespoke plan
Body fat reduction
Injury prevention and rehabilitation
Muscle tone and development
Nutritional guidance
Postural correction
Pre and post natal
Weight loss
Qualifications
Level 4 PT specialised in lower back pain
Injury Rehabilitation
Certified Nutrition Level 3
Pre and Post Natal Certified