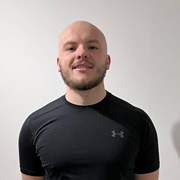 Contact
Free first session offered
Email me
Louis Acton Deboick
Here to guide you towards a better lifestyle through building healthy and sustainable habits. Providing you with the knowledge and experience needed to make long term changes, whilst importantly enjoying the process.
Training and an improved diet can do so much for an induvial. From gaining confidence to relieving stress, from counteracting ageing and health conditions to impressing friends and family; the benefits are literally endless.
If you're interested in taking the step towards changing your life for the better or just have any general enquires, feel free to drop me a message on any of the contact details provided.
Look forward to speaking with you 😊
Specialist Areas
Body confidence
Strength and conditioning
Weight loss
Qualifications
- Level 2 Fitness Instructor
- Level 3 Personal Trainer