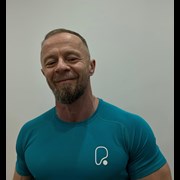 Krystian Wyszczelski
Hello everyone! It's Kris here, coach and personal trainer. I have been successfully coaching members here for over 3 years now. With well over 100 clients trained, I have enjoyed building a successful portfolio matching best PTs out there. You can see the progress of my past and current clients on my Instagram profile @strengthnpower77.
Always being busy throughout the year, I strive for maximum results and achieving the goals of the people I coach because it's all about one thing and one thing only… RESULTS!! The happiness of my clients both on and off the gym floor is essential to me, and apart from pushing you to the limits and getting the best out of you, what's even more important is that I care about every individual person that I train.
I retain my clients for more than a year on regular basis with a bunch of great people, both women and men, staying with me for two years or longer. Staying connected with my clients, whether we have 1 or 4 sessions together per week, is paramount to me!! I will motivate you to work hard, to stay determined and focus on your goals.
Book a free initial session to see how I train and what you can expect of me as your coach. I can guarantee you an experience like no other! Tell me what your goal is, and I will ensure you achieve it!
Specialist Areas
Bespoke plan
Body confidence
Body fat reduction
Muscle tone and development
Nutritional guidance
Persistent motivation
Postural correction
Sport specific training
Strength and conditioning
Weight loss
Boxing
Qualifications
Level 2 Gym Instructor
Level 3 Personal Trainer
First aid