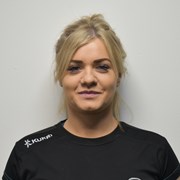 Contact
Free first session offered
Email me
Kirsty Smalley
Hi, I'm Kirsty
I can help you become a healthier, happier version of
yourself! It is time to love your reflection again.
Hey! I'm Kirsty, I have worked within the fitness
industry for 7 years now, in this time I have
studied, researched and gained an excessive amount of
knowledge on fitness and nutrition. Most
importantly I have been educated on how to help others
lead a normal lifestyle whilst
implementing small changes to change their life
dramatically for the better.
The gym helps me both physically and mentally, it is my
happy place! I want you to have the
confidence to feel the same too, with my guidance and
knowledge I can make you feel at ease and
help you to fall in love with fitness. All done with a
smile!
Whether you're a novice or have been attending the gym
for a while we all come to a point where
we feel we have hit a wall with our training, I can assist
you on how to make your workouts more
efficient and effective to help you reach your desired
goals!
I love a chat, so if you see me around or want to dm me
on insta go for it ! 
All services come with a free consultation prior to
starting!


Specialist Areas
Body confidence
Body fat reduction
Weight loss
Qualifications
• Body Fat Reduction
• Nutritional Guidance and Education
• Glute Focus Training
• Certified Level 2 Gym Instructor
• Certified Level 3 Personal Trainer
• BA (Hons), Exercise & Fitness Management