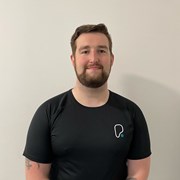 John Murray Taylor
I love helping people achieve their goals and give them confidence that they might not originally have. 
I started my fitness journey when I was fourteen in a gym, and I was very nervous and self-conscious due to me being overweight and shy. I had never had anyone to help me or guide me so as a personal trainer I want to give other people the help and opportunities that I never had. 
I am a first-degree black belt and two-time British champion in Taekwondo, having thirteen years' experience and I also have done Muay Thai and boxing. I have helped and trained people in Taekwondo and they have gone on to win in competitions they have entered. 
Specialist Areas
Muscle tone and development
Special populations
Weight loss
Qualifications
Level 2 Gym Instructor
Level 3 Personal Trainer
Level 3 Sports Leader