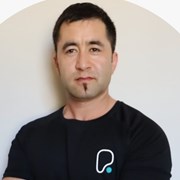 Jay Safari
Do you want to know the secret to getting fit and staying fit?
The secret to getting fit and staying fit! begins with dedication, consistency, and a smart plan tailored just for you. No shortcuts, no magic pills – just hard work, balanced nutrition, and expert guidance from an experienced fitness expert.
Whether you aim to lose weight, melt away body fat, sculpt lean muscle, or simply get fit and strong, I'm here to turn your aspirations into reality.
With over a decade of hands-on experience, I'm your go-to specialist for achieving your body transformation result.
As your trusted personal trainer, I will work with you to set out a plan that focuses on the fundamental principles of exercise and nutrition, implement simple changes that fit specifically into your lifestyle, and educate you on how to keep fit, strong, and healthy for life.
Now, I'd like to get to know a little about you...
Have you been coming to the gym consistently but not getting the results that you wanted?
Do you want to feel more confident in how you look and how you feel?
Are you unsure about which exercises are best for you to be doing in the gym?
Do you sometimes lack accountability and motivation with your training and nutrition?
If you've answered "YES" to any of these questions, don't wait any longer! Contact me right now and let's kick-start your fitness journey today. Your first session is absolutely, FREE!
Specialist Areas
Bespoke plan
Body fat reduction
Injury prevention and rehabilitation
Muscle tone and development
Nutritional guidance
Sport specific training
Strength and conditioning
Weight loss
Qualifications
Advanced diploma in personal training
Level 3 Sport Nutrition
Level 3 Personal Training