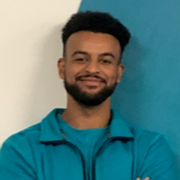 Jacob Joyce
Hi I'm Jacob, I'm one of the personal trainers at pure gym Stockport South.
I come from a family of fitness freaks so since an early age I have been involved in fitness related activities. I have participated in football, boxing, long distance running and weights training since the age of 13.
I achieved my personal trainer qualifications during my time living in Sydney Australia.
My fitness journey took a left turn in 2013 when I suffered from not one but two cardiac arrests (6 months apart). Since then I have been fitted with an implantable defibrillator which manages my heart rate. I am more determined then ever with my fitness goals and I try to use my experiences as a motivational tool for my clients.
With me you will not only find a knowledgeable, patient, calm and motivating personal trainer but also someone that has been through the trenches and pulled himself through it.
If you see me on the gym floor don't be afraid to come over and say hi and ask me as many questions as you like. I'm here to help you in any way that I can.
#thegreatestprojectyouwilleverworkonisYOU
Specialist Areas
Body confidence
Body fat reduction
Muscle tone and development
Persistent motivation
Weight loss
Qualifications
Certified Level 2 – Gym Instructor
Certified Level 3 – Personal Trainer
Level 1 boxing for fitness (achieved in  Australia)
Level 1 nutrition, the science of nutrition and healthy eating