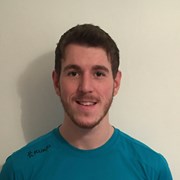 Jack Spencer
JS-Fitness, 
Specialising in Weight Loss & Toning with an advanced level 4 Weight Loss Diploma.
There is no more guessing on How to Lose Weight and Shape Up. Which Diet works best and What exercises should I do.
See for yourself what can be achieved
Send a message to 07806752198 
To view Client Transformations just 
Facebook search: JS-Fitness or 
Go to www.JS-Fitness.net 
If you're interested in Personal Training get in touch . Available hours Monday to Sunday from 6am till 10pm.
Specialist Areas
Body fat reduction
Injury prevention and rehabilitation
Muscle tone and development
Weight loss
Qualifications
Level 4 advanced weight loss diploma
Level 3 Advanced Diploma in Personal Training
Level 2 Advanced Diploma in Gym Instructing
Level 3 Sports Massage Therapist
Kettlebells Instructor
HIIT Instructor
Circuits Instructor