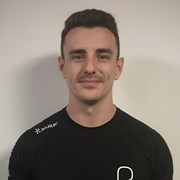 Graeme Lee
We're all here for a reason, what's yours?
Work life can be tough - it's almost like we weren't made to sit in offices for hours and hours at a time and rely on convenience food to keep us going.
I'm a big believer in the fact that exercise and food should help compliment your lifestyle - not dictate or detract from it.
That's why I have spent my Personal Training career trying to develop an approach that helps busy office workers aged 25-45 get on top of their life - helping them to lose weight, get fitter, get stronger and improve their health in the process.
All with the aim of looking, moving and feeling better - that's why we're all here secretly!
I like to adopt a fully client-centered approach, meaning that everything we do is specific to you, your body and your lifestyle. Oh, I also like to bust fitness myths and discredit fads.
I'd love to find out the reason why you're here, so why not drop me an email or come say hi in the gym and we can go for a coffee!
In the meantime, you can find me on Facebook and Instagram - just search Get Lifting.
Specialist Areas
Bespoke plan
Body fat reduction
Nutritional guidance
Postural correction
Weight loss
Qualifications
• Level 3 Personal Trainer
• ACA Behaviour Change
• Postural Assessment and Corrective Exercise Level 3
• Pre and Post Natal Exercise Level 3