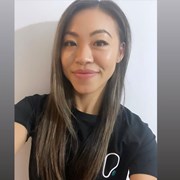 Donna Fong
Don't know where to start with your health and fitness journey? Tired of seeing no results?
Hi my name is Donna! I have been training in the gym since 2014! Don't get me wrong I haven't loved training since I was a kid. I use to hate PE! All of this changed in 2012 when I had to undergo a major spine operation from having severe Scoliosis. It took me almost a whole year to recover, I had to learn to walk again and learn to move my body, where this ignited my passion for health and fitness. This really gave me the wake up call of how luck I am to be able to move my body.
As someone who has struggled with chasing fat loss their whole life, I was tired of seeing no results and having to always 'start back on Monday'. I love being able to help others see that health and fitness should compliment your life and not complicate it!
Whatever your goals are I will be here to support and guide you every step of the way! I will help you embark on a transformative fitness journey that not helps you achieve your goals but also nurtures a lifelong love for a healthier, happier you!
Come say hello or drop me a message below and book your complimentary consultation with myself!
Languages: English and Cantonese
@donnafongfitness
Specialist Areas
Body confidence
Body fat reduction
Muscle tone and development
Nutritional guidance
Weight loss
Qualifications
- Level 3 Personal Trainer
- Level 2 Gym instructor
- First Aid