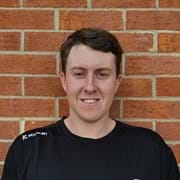 Connor Cummings
I have over 10 year experience as a martial artist and currently instruct Krav Maga and Kapap at Alpha Dog  Krav Maga in Huyton (Krav Maga classes liverpool). I hold a 2nd degree black belt in both Krav Maga and Kapap and a purple belt in jiujitsu. Martial arts is something I'm very passionate about and has been my motivation all along my fitness journey. 
I got into fitness and martial arts after wanting to join the Royal Marines. unfortunately I never got to do this after being diagnosed with ankylosing spondylitis. This only made me push more, train harder and improve my knowledge of auto-immune conditions and how to best treat them with correct diet and exercise regimes as well as to help raise awareness for others with autoimmune conditions and prove anything is possible. This took me from being unable to walk for a couple of months to running a marathon, anything is possible with the right knowledge and determination.
I like to think my 10 years of experience in martial arts and getting myself out of auto-immune flare ups and injuries to be able to run obstacle races, achieve my black belts and much more will put me in good stead in helping others to overcome the same obstacles I have had in supporting to build themselves mentally and physically to achieve their goals. 
Whether your new to the gym or have just hit a plateau I'm committed to finding creative and scientific solutions to help you hit all your achievements you have in mind and create new and healthy lifestyle habits to maintain your hard work. I fully believe that anyone can hit their goals with the right program and right guidance no matter how far away that goal may feel. 
Get in touch for a free consultation today or find me on my Instagram triple_c_coaching_and_fitness 
Specialist Areas
Bespoke plan
Body confidence
Muscle tone and development
Nutritional guidance
Persistent motivation
Sport specific training
Strength and conditioning
Boxing
Qualifications
Level 2 gym instructor
Level 3 personal trainer
2nd degree black belt in krav Maga and Kapap
Krav Maga/Kapap senior practioner instructor