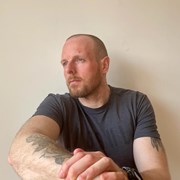 Charlie Howard
I help build your confidence and ability in the gym. My priority is working with you each and every step of the way through a bespoke training program, not only making you fitter and healthier, but more confident and happy.
If you have ever struggled with staying motivated, planning a gym session or seeing results then I can help. With a wealth of experience in various training methods and styles, we will tailor a plan that suits you and more importantly, it works.
Having put myself through my own weight loss journey, I now help others with their own. My understanding that the gym is not the same for everyone means that you get my support round the clock and from day one, to the end results you want.
With experience training a variety of clients either in classes, groups or one to one, I can tailor it all to suit you, why not come and say hello.
Take a step closer to a healthier and happier you, you won't regret it.
Specialist Areas
Body confidence
Strength and conditioning
Weight loss
Boxing
Qualifications
Level 2- Gym Instructor
Level 3- Personal Trainer
Muay Thai/Kickboxing/Boxing Pad Work