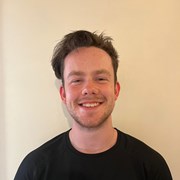 Cameron Ferguson
Hello, my name is Cam!
Everyone, including myself and those reading this, has felt unhappy with their body image at some point. We see men and women with incredible bodies and wish we could look just like them. Having spent the past 13 years in the dance industry, where body issues are prevalent, I began to shift my focus once I started working out in the gym. Instead of obsessing over my appearance, I started to concentrate on my strength, mobility, and overall mindset. As a result, I improved in all these areas and ended up looking better as well!
For those who wish to improve their mental and physical health simultaneously, I want to assist you in achieving that goal. My aim is to help you develop confidence in your body, feel great, and look great.
If you are committed to putting in 100% effort and staying consistent, I am here to help you achieve your goals. Ready to take action? Send me a message, and you will not regret it.
Specialist Areas
Bespoke plan
Body confidence
Body fat reduction
Muscle tone and development
Persistent motivation
Weight loss
Qualifications
Level 2 Gym Instructor
Level 3 Personal Trainer
BA (Hons) - Dance