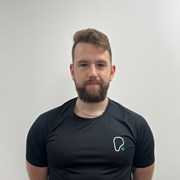 Callum White
I first started my fitness journey when I joined a gym in 2015. Couple years later I decided to join the military in 2019. I left in 2023 and decided it was time to go down a personal trainer career.
My goals as a personal trainer  are to help people build confidence and build on peoples form and technique. When I first started training with a PT I saw a massive improvement in my training, diet, body and day-to-day activities that I would not have seen myself and I want to be able to project that onto people through personal training.
I'm here to make a difference, so feel free to come say  hello and ask me anything. If I'm not available contact me on social or email.
Specialist Areas
Injury prevention and rehabilitation
Strength and conditioning
Qualifications
Level 3 Emergency First Aid at Work
Level 2 Fitness Instructor
Level 3 Personal Trainer